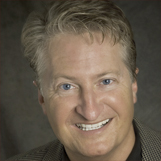 Andy Andrews
Clean Corporate Comedian, Motivational Speaker, Author
Fee Range: Notes on Fees



$15,001-$20,000



Program Type



- Keynote Speaking

Traveling From:



Alabama


Topics
Comedy
Goal Setting
Humorists
Leadership
Motivational
Bio
Andy Andrews is comfortable as a comedian in front of Las Vegas audiences, as an inspirational corporate speaker to thousands around the world, as an author of monthly articles to national magazines or as a celebrity guest performer on national television. Andy's main message is PERSIST! Because of
» Read Full Bio
Speaker Programs
How Do You Kill 11 Million People?: Why the Truth Matters More Than You Think
There is only one way to keep the United States of America the greatest country in the world⎯demand the truth from our elected leaders. But is it still possible to even get them to listen to us, the people? Andy Andrews says yes⎯if we can begin to move toward an area of common ground. By illuminating the startling history of how great countries have gone bad, Andy demonstrates how we, as American citizens, can avoid the same mistakes by refocusing our standards of leadership.

The Traveler's Gift: Seven Decisions that Work 100% of the Time
Join Andy Andrews on a fast-paced exploration of The Seven Decisions that determine personal success. These life-changing truths are based on extracts from his international bestselling book, The Traveler's Gift. In this address, Andrews pokes fun at our perception of ordinary themes and explains these seven principles in a way you have never heard before. He doesn't merely encourage you—he clearly paves the way for the inner change we all long for. The power of this presentation is in the indisputable proof Andrews provides ... these seven decisions will work in your life 100% of the time!

What To Do... When You Don't Know What To Do: Overcoming Inactivity Once and for All
Andy Andrews understands not knowing what to do. After all, he spent a period of his younger life homeless, living under a pier on the Gulf Coast. It was during that time that he discovered how to take control of his situation and set his life's course in a positive direction. Allow Andy to show you how to replace "I don't know what to do" with "I do know what to do" with the help of a few incredibly simple, yet profound, strategies that have helped countless companies and individuals get their lives back on track. The timeless principles contained in this presentation will instantly enhance productivity—and get rid of inactivity once and for all.

Sailing Above Rough Seas: How to Prosper During an Economic Downturn
Andy Andrews has spent his life as a "noticer." Time and again he has keenly observed small things that have made huge differences to corporations, organizations, and our country's leaders. His most exciting find in recent years has been the proof that any organization can prosper, even while others around them are in financial meltdown. This past year, Andrews' client Keller Williams Realty in Colorado experienced a whopping 400% increase—despite 2007 having the lowest housing market averages of the last two decades. In this incomparable presentation, Andrews uses an organization's own background and current culture to create an immediate and lasting increase in your production.

The Life You Choose: Creating the Future You Deserve
A turning point occurs when a profound truth enters your consciousness, and in that moment, life changes course. Every decision you make and every action you take from that point on catapults you into an entirely new realm of possibility. In this address, Andrews answers the question "Can anyone succeed?" by outlining the essential steps to achieving a specific level of excellence. This is one of Andrews' most versatile presentations ... filled with incredible stories, real historical examples, topical insights—and a lot of laughter!

Leadership Demystified: Stepping Into True Leadership
In our personal quest for true leadership, there's an unwritten rule we all tend to follow: Buy the book and pursue the advanced degree. This method is supposed to uncover the "leader" within us once and for all. But Andy Andrews claims we've complicated our pursuit of what it really takes to be a great leader. In this groundbreaking presentation, Andrews powerfully simplifies the leadership quest and offers proof that the key principles to success are accessible to everyone.

Moving Mountains: Taking Action to Get What You Want
There's an old proverb that epitomizes our "wait-and-see" and "couch potato" mentality: "Man who stand on top of mountain with mouth open wait long time for roast turkey to fly in." Nothing happens without action. In this address, Andy Andrews passionately describes the transformation that takes place when we begin to split atoms in our lives. Buckle up for this one—if you truly "get it," your life will never again be the same!

Anger Management Debunked: The Forgiveness Prescription
Anger abounds. It manifests itself in many forms, wherein lies grave danger. In response to that anger, we are told to seek anger management courses to "manage" our rage. Andy Andrews has a better solution. It's called anger resolution. To make it work, however, we must first apply a specific, rarely understood principle. In this fascinating presentation, Andrews proves how our businesses, our relationships, our health and even our finances can prosper when we do this one thing. His discovery of this principle offers irrefutable proof about why some of us never seem to get a break as well as the simple solution to changing one's professional life (and income) within months ... or weeks!

Making a Difference: Living a Life that Counts
Did you know that every action you take—and every move you make—matters forever? In this keynote address created specifically for service organizations, Andy Andrews proves just how much of a difference one person can make. Andrews weaves wisdom, stories, laughter and emotion into an unforgettable audience experience that includes a climax taken from his PBS television special. This is the presentation that a TV Guide reporter recently called, "Stunning! Simply stunning!"
For booking or speaking fees, performance fees,
appearances, and availability, or to BOOK THIS TALENT,
please call us at 1-800-345-5607.