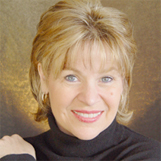 Books

Positive Risk

The Line
More Books
Barbara Stoker
Influential Thinker on Leadership and Intelligent Risk
Fee Range: Notes on Fees



$10,001-$15,000



Program Type



- Keynote Speaking

Traveling From:



Colorado


Topics
Adventurers
Leadership
Motivational
Women's Issues
Bio
Barbara Stoker is a former executive for Disney, Hallmark, Mattel and Coors. She is one of the most influential thinkers on personal leadership and risk, specializing in new business and product development. Today Barbara speaks, consults and writes using an 'Appreciative Inquiry' model. She is the author of Intelligent
» Read Full Bio
Speaker Programs
The LINE
The LINE creates a structured thinking environment that provides a robust, flexible, and effective tool to generate the highest quality thought process for making critical decisions. It identifies and minimizes the impact of the 'old story' which too often negatively influences our decision making.
This system clearly identifies patterns of thought, behaviors and interactions that are above The LINE, enhancing individual, team and organizational success. It also identifies those patterns that fall below it, creating unnecessary obstacles, divert attention and drain energy.

IntelligentRisking
How to improve your Risk/Reward Ratio by learning how to take the right risk, at the right time, in the right way.

Positive Risks for Women
An interactive program designed specifically for women based on Barbara's best selling books. It provides the information and inspiration required to increase intelligent risk taking.

The Possibility Curve
The blend of LINK Thinking (innovation and critical thinking) and Intelligent Risk Taking to generate and implement forward thinking, viable solutions.

LINK Thinking
Generating new possibilities through a combination of innovative and critical thinking techniques.

Hummingbird Project
Human energy is our single most valuable resource. The Hummingbird Project is a synergistic process for managing, focusing and sustaining human energy.

A Woman with a Minute…
A fun, lighthearted and powerful program that captures the maze of complex thinking and associations that women make.
For booking or speaking fees, performance fees,
appearances, and availability, or to BOOK THIS TALENT,
please call us at 1-800-345-5607.