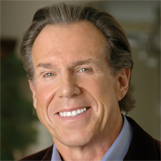 Books

Got What It Takes?
Bill Boggs
He's Got What It Takes
Fee Range: Notes on Fees



$5,001-$7,500



Program Type



- Keynote Speaking
- Moderator for Q & A

Traveling From:



New York


Topics
Media Personalities
Hosts & Emcees
Success Strategies
Moderator/Q&A
Bio
What four-time Emmy Award-winning TV host/interviewer, dynamic speaker, and entertainment industry insider has been a major figure in the business, personal growth, food, travel, sports, news, and celebrity reporting arenas for more than 25 years? Bill Boggs. As host of the New York based Midday Live with Bill
» Read Full Bio
Speaker Programs
Success Strategies of Successful People
Got what it takes? To mirror the behavior of those who've made it to the tope of their profession? Technology, sales, media, fashion, entertainment and beyond. Drawn from 2000 pages of transcripts of interviews about success and Bill's acclaimed Harper Collins book—"Got What it takes? Successful People Reveal How They Made It To The Top."

Got What it takes? to get where you want to go in life?
Bill Boggs, a former public high school teacher and Dean at the University of Pennsylvania, aims his talk directly at those about to enter the workforce in today's challenging environment.
For booking or speaking fees, performance fees,
appearances, and availability, or to BOOK THIS TALENT,
please call us at 1-800-345-5607.