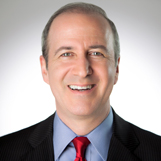 Bruce Weinstein, PhD
The Ethics Guy
Fee Range: Notes on Fees



Call for Fee



Program Type



- Keynote Speaking
- Half Day
- Full Day

Traveling From:



New York


Bio
Dr. Bruce Weinstein, The Ethics Guy, believes that the key to success is having not just emotional intelligence, but ethical intelligence, too. He shows business executives and other leaders how to improve their ethics IQ and leadership skills, which will strengthen the relationships they have with clients, colleagues,
» Read Full Bio
Speaker Programs
Are You a Good Leader? Earning the Trust of the People Who Work for You
Giving criticism
Downsizing and firing staff members
Ethically intelligent apologies

You and Your Clients
Is the customer always right? Clients with unethical requests/demands
Your integrity: the best way to promote good word-of-mouth
Apologies: the right and wrong ways to give them

"Plays Well with Others" Maintaining Good Relationships with the People Who Work with You
Office romances: looking for love in all the wrong places?
Talking politics at work
When a coworker does something unethical

Is Your Work/Life Balance in Balance?
Multitasking madness
Going to work when you're sick
Working too much

Ethics FAQ
What's the difference between ethics and morality?
What's the difference between ethics and the law?
What is the relationship between ethical intelligence and emotional intelligence?
What gets in the way of doing the right thing?
Why is it so difficult to live an ethically intelligent life?

Custom Made: You propose your own topics, and Dr. Weinstein will create a half-day or full-day presentation around them!
For booking or speaking fees, performance fees,
appearances, and availability, or to BOOK THIS TALENT,
please call us at 1-800-345-5607.