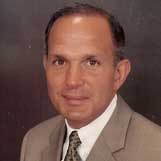 Charles Brennan
Author: Sales Questions that Close the Sale
Fee Range: Notes on Fees



$15,001-$20,000



Traveling From:



Pennsylvania


Topics
Communication Skills
Customer Service
Management
Networking
Sales Strategies
Bio
Charles Brennan specializes in the advancement of experienced sales professionals. His innovative curriculum is one of only a few in the country specializing in the development of sales professionals with at least one year of experience. His core competencies are focused on advanced questioning, listening, closing and
» Read Full Bio
Speaker Programs
THE RIGHT QUESTION
At the beginning of most contacts, an awkward moment occurs when the customer says "What's up?" or "What do you have for me today?" At this instant, the good salespeople are separated from the average. The advanced skills presented in this program teach how to: pace and control a conversation, understand the true interest level of the customer and how to move a relationship forward. Introducing the concepts of Categorizing and the Quarter-half-Quarter Model, participants learn how to pace a conversation and understand the customer's receptivity to change. Focused on establishing a stronger and more profound relationship, participants are introduced to the concept of Recital versus Dialogue questions and why relationships plateau. This session will develop an individual's ability to differentiate themselves, their offerings and business opportunities. Introducing Advanced Questioning skills called Dialogue and Multi-Layered Probes, participants will be able to effectively engage the customer in critical thinking. Applying these skills help them to: converse like a peer, raise the level of discussion, gather key information to initiate change, uncover hard to get information, and gain intellectual access to raise the level of conversation.

ADVANCED CLOSING TECHNIQUES
During every sales call there can be an awkward moment when the message is delivered and the close is expected. Surveys suggest, at this moment most sales professionals don't know how to assertively close or feel that they have earned the right. Field proven to increase the ability to close, the concepts presented in our Advanced Closing program give participants of all levels a set of skills to get a non-user customer to an advocate. Introducing a series of advanced closing techniques called Reciprocal Consideration, Futuring and the Sales Map, participants learn how to shorten the sales cycle and gain commitment on every contact.

ADVANCED LISTENING SKILLS
This module provides a framework to listen effectively and carry a conversation to know how and when to listen. The session teaches how to avoid the common pitfalls that plague a salesperson's ability to listen and carry a conversation. A series of interactive exercises help participants learn how to truly uncover the issues, needs and desired outcomes of the customer.

RESOLVING OBJECTIONS
Participants learn how to understand the customer's thought process to eliminate half of the objections and resistance they encounter. Neutralizing is the unique concept presented in this topic that will show participants how to focus on the customer's desired outcomes and strip away resistance. This easy multi-step process shows participants how to: neutralize and question to stabilize the relationship, manage and eliminate resistance, present the most advantageous ways to handle concerns and maintain control of the conversation or call.
For booking or speaking fees, performance fees,
appearances, and availability, or to BOOK THIS TALENT,
please call us at 1-800-345-5607.