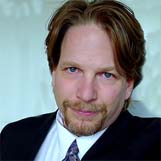 Chris Brogan
Social Media Marketing
Fee Range: Notes on Fees



$15,001-$20,000



Program Type



- Keynote Speaking

Traveling From:



Massachusetts


Topics
Marketing
Social Media & Online Marketing
Bio
Chris Brogan runs Human Business Works, where he provides strategic business advice to mostly larger companies about developing business via the digital channel. Chris is a New York Times Bestselling author of books like Trust Agents (cowritten with Julien Smith), Social Media 101, and Google Plus for Business.
» Read Full Bio
Speaker Programs
Master the Digital Channel
You were told to "get online" and the cash registers would ring. You dutifully went about building out elements of your digital presence (maybe a blog and Twitter and a few random YouTube videos), and not much happened. Not enough to make you excited.
Chris Brogan has taught companies large and small, associations, and individuals how to master the digital channel. How do you generate leads in a world where the attention wars are raging? How do you improve sales processes? What can you measure? And where will you most likely go wrong?

GOOGLE+ FOR BUSINESS
You're on Facebook. You've got a Twitter account. The company is blogging. Why does there have to be another social network? Google+ is the new social network launched by the #1 search engine in the world, Google, and it changes everything! Why? Because Google (the search engine) indexes public posts on Google+ (the social network) rather quickly, and it seeks out social interactions and links shared within that social network to sites like yours. Google+ is built with collaboration in mind. There are several technologies available for free inside of this social network that you're paying for elsewhere. And there are even more reasons to get in and start using Google+ that we'll talk about at the event.

Brave Now: How Confidence and Your Other Super Powers Will Deliver Success
You are the superhero you've been waiting for. Learn from Chris Brogan how you can do the work you want to do, live without the tangles of other people's expectations, and improve upon the daily practices you need to accomplish the goals you want to attain. This isn't some mild-mannered motivational speech. We start by leaping a tall building with a single bound, but we finish with actionable steps that will help you claim your secret identity and make IF happen.
For booking or speaking fees, performance fees,
appearances, and availability, or to BOOK THIS TALENT,
please call us at 1-800-345-5607.