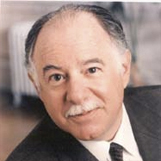 Books

The Next Economy
Elliott Ettenberg
Marketing & Customer Strategy Expert
Fee Range: Notes on Fees



$10,001-$15,000



Program Type



- Keynote Speaking

Traveling From:



Canada


Topics
Customer Service
Business Entrepreneurship
Marketing
CEOs & Business Leaders
Consumer Behavior
Bio
Elliott Ettenberg is Chairman and Chief Executive Officer of Ettenberg & Company Ltd,. A Strategic Think-Tank operating from Glen Sutton, Quebec. The company advises large consumer-based corporations on how to maximize shareholder value by developing sustainable competitive advantage with their Best Customers. Before founding E&C, Elliott
» Read Full Bio
Speaker Programs
Prospering in the Next Economy: From the author of The Next Economy
Written in 1999, this book predicted most of the economic troubles we are now facing. The new presentation predicts the trends dominating the next ten years and provides a toolbox with which to prosper in what promises to be a very tough decade.

The Entrepreneur's Bible: Lessons Learned Building the American Dream
This is a true rags to riches story of the lessons learned by the CEO of a small Advertising Agency as it successfully battles the Big Boys. It defines the major hurtles and the most successful solutions in what is surely the most competitive market in America. It will appeal most strongly to entrepreneurs, most executives and all Salespeople competing in todays business arena.
For booking or speaking fees, performance fees,
appearances, and availability, or to BOOK THIS TALENT,
please call us at 1-800-345-5607.