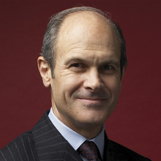 Fee Range:

$20,001-$30,000




Traveling From:

New York


Check Availability
Submit your request or call us at 1-800-345-5607
We guarantee a response time of one business day, or sooner.
Geoff Colvin

Senior Editor-at-Large, FORTUNE Magazine
Biography of Geoff Colvin
Geoff Colvin is an award-winning thinker, author, broadcaster, and speaker on today's most significant trends in business. As FORTUNE's Senior Editor-at-Large, his frequent cover stories for the magazine, and his broadcasts on the CBS Radio Network, have garnered him millions of eyes and ears who count on and respect his insights on the issues driving change in business and the economy. One of the most respected voices in business journalism, Colvin helps business look ahead at the key issues impacting business today: the global economy; government regulation; the impact of Washington politics/policy on the business environment and the economy; health care; leadership and management; global competitiveness and more. The insights he delivers are remarkable in their clarity, giving leaders the perspective they need to make better decisions about the future of their business.
Colvin's groundbreaking bestseller Talent Is Overrated: What Really Separates World-Class Performers From Everybody Else received the Harold A. Longman Award for Best Business Book of the Year and has been published in a dozen languages. Charlie Rose says it is "spectacular" and "fascinating." Daniel H. Pink calls it "profoundly important." Donald Trump calls it "enlightening" and "inspiring." Colvin's book The Upside of the Downturn: Ten Management Strategies to Prevail in the Recession and Thrive in the Aftermath was named the best management book of the year by Strategy + Business magazine.
As a speaker, Colvin has engaged hundreds of audiences on six continents. He is also a skilled on-stage interviewer whose subjects have included Jack Welch, Henry Kissinger, Richard Branson, the Prince of Wales, Bill Gates, Alan Greenspan, Steve Case, Ted Turner, George H.W. Bush, George W. Bush, and many others. He is the regular lead moderator of the Fortune Global Forum, and he serves as moderator for the International Business Leaders Forum in London.
As one of America's preeminent business broadcasters, Colvin has appeared on The O'Reilly Factor, Good Morning America, Squawk Box, CBS This Morning, ABC's World News, CNN, PBS's Nightly Business Report, and dozens of other programs. A native of Vermillion, South Dakota, Colvin is an honors graduate of Harvard with a degree in economics and has an M.B.A. from New York University.
Program Descriptions
Leading Ahead of What's Next
The whole world of business is changing in deep ways – competition, technology, government's role, and the balance of global economic power are shifting massively. These are historic and profound changes, and they're happening fast! Successfully navigating the tumult is every leader's great challenge today. Geoff Colvin helps leaders meet it by bringing a unique perspective based on long-standing relationships with the world's top leaders in business and government. He knows what they're seeing, thinking, and planning. In addition, his own work published in Fortune, the Harvard Business Review, and his bestselling books reveals what distinguishes the most successful leaders – how they lead organizations, make choices, and respond to today's challenges in ways that others can learn from. Colvin's presentation is as fresh as the day's headlines and at the same time rich with specific, profound lessons. To organizations facing extraordinary challenges; to compete and win will require extraordinary leadership at every level, Colvin explains what's important, what isn't, and what's next.
The Political Circus, a Complex Economy and the Future of Your Business
More than at any time in memory, Washington has become the center of the action for business and the economy. Taxes, spending, deficits, health care, inflation, interest rates, regulation, energy, education – all these critical issues and more are dramatically in play, affecting your organization in deep and lasting ways. One of America's most respected business journalists, Geoff Colvin brings you the benefit of his insider access to top government and business leaders. He slashes through the bewildering spin, separating political fact from campaign fiction and explaining what's really likely to happen in this election year and beyond. Always engaging and energetic, Colvin explains which policy decisions from the White House, Congress, and the Fed will matter most, how they will impact business and the economy, and how audiences can make sense of it all in guiding their lives and businesses.
Talent Is Overrated – Real Truths of Great Performance
What if everything you know about raw talent, hard work, and great performance is wrong? Odds are that few if any of the people around you are truly great at what they do—awesomely, amazingly, world-class excellent. But why not? Why don't they manage businesses like Jack Welch or Andy Grove, or play tennis like Rafael Nadal, or play the violin like Itzhak Perlman? Scientific research on great performance exposes what most of us wrongly believe. Geoff Colvin, author of the groundbreaking national bestseller Talent Is Overrated: What Really Separates World-Class Performers From Everybody Else, explains the findings and relates them to real life in real organizations. He shows how most organizations value the wrong things – how passion, honesty, and learning are more valuable than hours, IQ, or "native ability." In an engaging, entertaining way, he demonstrates that world-class performance doesn't come from mysterious natural gifts but rather from very specific behaviors that every organization can adopt. People and organizations that learn from these principles gain a tremendous advantage, because most are still making costly errors. The same principles used by the greatest performers can be applied by all of us – and must be, if we're to meet the challenge of rising standards in today's global economy.