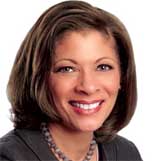 Fee Range:

$7,501-$10,000




Traveling From:

Illinois


Check Availability
Submit your request or call us at 1-800-345-5607
We guarantee a response time of one business day, or sooner.
Ginny Clarke

Talent Optimization Consultant
Biography of Ginny Clarke
Ginny Clarke is a talent optimization consultant, leadership coach and career management expert. She is the founder of Talent Optimization Partners, LLC, a consulting firm providing services for organizations seeking to optimally leverage their global workforce and align organizational culture with business strategies. The firm's emphasis is on competency-based assessment and selection, including leadership succession planning, talent pipeline generation, as well as career management services as retention and leadership tools. TOP has worked with numerous corporations including Bank of America, Freddie Mac, Dell, Microsoft, CDW, Navistar, Hyatt and Marsh.

Prior to forming her own firm in 2009, Ginny was a partner at Spencer Stuart, the global executive search firm. She worked in the firm's Financial Services and Financial Officer Practices. For nearly twelve years, she successfully recruited professionals in a variety of senior-level executive and board positions. She also co-founded and led Spencer Stuart's Diversity Practice. During her leadership of the Diversity Practice, Ginny worked with global clients to customize diversity recruitment and retention strategies. Ginny's global experiences inform her leadership sensibilities and have given her a refreshing and valuable perspective on individual and corporate performance, and workplace culture.

Ginny started her career in banking at First National Bank of Chicago (now Chase). After a short stint, she spent the next 10 years in the institutional real estate business with Jones Lang LaSalle and Prudential Real Estate Investors. Her responsibilities included asset management, portfolio management, capital raising and client servicing.

She is the author of the book "Career Mapping: Charting Your Course in the New World of Work" released August 2011. Ginny earned her BA in French and Linguistics from the University of California at Davis, and her MBA from Northwestern University's Kellogg School. She is Chair of the Chicago Sinfonietta, the nation's most diverse orchestra, and a member of the Economic Club of Chicago. She is the mother of a teenage son and lives in downtown Chicago.
Program Descriptions
Career Mapping Overview
Personal Branding
Relationship Building and Networking
Talent, Leadership and Culture: The People Side of Business Success
Career Mapping as Leadership Tool
Talent Optimization – The Secret Weapon
Picking and Growing Winners
Self-governance in a Principals-based Organization
Cultural Transformation: Change and Choice