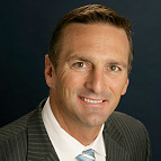 Books

Flawless Execution
Jim Murphy
Founder and Chairman of Afterburners, Inc.
Fee Range: Notes on Fees



$20,001-$30,000



Program Type



- Keynote Speaking
- Lecture Series / Sit Down Q & A

Traveling From:



Georgia


Topics
Leadership
Motivational
Strategic Planning
Team Building
Success Strategies
Military
Bio
Jim Murphy, the Founder and CEO of Afterburner, Inc., has a unique and powerful mix of leadership skills in both the military and business worlds. After graduating from the University of Kentucky, Murph joined the U.S. Air Force where he learned to fly the F-15. He has logged
» Read Full Bio
Speaker Programs
Leading Flawless Execution From the Top
This keynote speaker teaches leaders how to find critical leverage points - internally and externally. At these points is where your limited resources gain the most impact. Charging teams with attacking these points in parallel - all at once - powerfully motivates members because they can see the positive results.
For booking or speaking fees, performance fees,
appearances, and availability, or to BOOK THIS TALENT,
please call us at 1-800-345-5607.