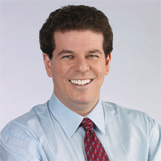 Jordan Goodman
America's Money Answers Man
Fee Range: Notes on Fees



$5,001-$7,500



Program Type



- Keynote Speaking
- Half Day
- Full Day

Traveling From:



New York


Topics
Economics
Finance & Insurance
Real Estate
Taxes
Bio
For over 30 years, Jordan Goodman has been giving helpful, practical financial advice to millions of Americans. He is a regular contributor to national and local TV and radio shows around the country on personal finance topics. For 18 years, Jordan was on the editorial staff
» Read Full Bio
Speaker Programs
Master Your Debt
How to get the best credit cards, mortgages, student loans and boost your credit score.

How to Earn Big Profits In Hard Times
Mr. Goodman goes over all the strategies that are profitable even if the economy is in recession. This includes trading in options, foreign currencies, tax liens, dividend reinvestment plans, passive income vehicles, oil and gas investments and much more. He also talks about how to allocate your 401k in hard times.

How To Get Your Financial Act Together
In an hour, Goodman covers everything the audience needs to know to improve their financial situation, including picking the best investments, managing credit wisely, saving for college and retirement, maximizing employee benefits and much more.

How to Communicate Better with your Financial Clients to Increase Your Business Dramatically
Goodman talks to financial services firms such as mutual funds, insurance companies, brokers, credit unions, and banks about how to increase their business by communicating more effectively with clients.
For booking or speaking fees, performance fees,
appearances, and availability, or to BOOK THIS TALENT,
please call us at 1-800-345-5607.