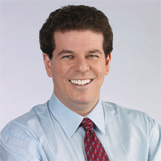 Fee Range:

$5,001-$7,500




Traveling From:

New York


Check Availability
Submit your request or call us at 1-800-345-5607
We guarantee a response time of one business day, or sooner.
Jordan Goodman

America's Money Answers Man
Biography of Jordan Goodman
For over 35 years, Jordan Goodman has been giving helpful, practical financial advice to millions of Americans. He is a regular contributor to national and local TV and radio shows around the country on personal finance topics. For 18 years, Jordan was on the editorial staff of MONEY Magazine, rising to become their wall Street Correspondent. He represented MONEY on radio and TV and gave hundreds of speeches to investors, advertising clients and agencies.

Jordan is the author of 13 best-selling books on personal finance. His latest best seller is Master Your Debt: Slash your Monthly Payment and Become Debt-Free. He has also written Fast Profits in Hard Times. His Everyone's Money Book covers all areas of personal finance, and is loaded with valuable toll-free phone numbers, website addresses and other resources to help people make the most of their money. He is also the author of the Dictionary of Finance and Investment Terms, which has sold over a million copies. Jordan speaks to many kinds of groups on personal finance topics. He has spoken to mutual fund shareholders, bank depositors, employee groups, brokerage customers and investment clubs about investing strategies, improving credit, finding the best deals on mortgages and similar topics. Among his clients: US Treasury Department, Holland America, National Education Association, State Farm Insurance, Toyota Motor Sales, Financial Women International, Organon Pharmaceuticals, and Coldwell Banker. He also speaks to groups of financial professionals such as bankers, brokers, and mutual fund executives on how they can communicate better with their clients to increase their business.
Program Descriptions
Master Your Debt
How to get the best credit cards, mortgages, student loans and boost your credit score.

How to Earn Big Profits In Hard Times
Mr. Goodman goes over all the strategies that are profitable even if the economy is in recession. This includes trading in options, foreign currencies, tax liens, dividend reinvestment plans, passive income vehicles, oil and gas investments and much more. He also talks about how to allocate your 401k in hard times.

How To Get Your Financial Act Together
In an hour, Goodman covers everything the audience needs to know to improve their financial situation, including picking the best investments, managing credit wisely, saving for college and retirement, maximizing employee benefits and much more.

How to Communicate Better with your Financial Clients to Increase Your Business Dramatically
Goodman talks to financial services firms such as mutual funds, insurance companies, brokers, credit unions, and banks about how to increase their business by communicating more effectively with clients.