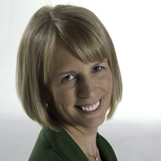 Liz Weston
The Most-Read Personal Finance Columnist on the Internet
Fee Range: Notes on Fees



$10,001-$15,000



Program Type



- Keynote Speaking

Traveling From:



California


Topics
Finance & Insurance
Media Personalities
Bio
Liz Weston is the most-read personal finance columnist on the Internet, according to Nielsen//NetRatings. She's an award-winning, nationally-syndicated personal finance columnist who can make the most complex money topics understandable to the average reader. The New York Times called her latest book, "The 10 Commandments of Money: Survive
» Read Full Bio
Speaker Programs
Get a college education without going broke
Advice for parents, students and recent graduates about coping with high education costs and borrowing smart.

How to get rich
It probably won't happen overnight, but people who get control of their money can save and invest their way to financial independence.

Are we headed for a double-dip recession?
What slow hiring and the fiscal cliff mean for the future of our economy.

Estate planning: a window of opportunity that's about to slam shut
Today's gift- and estate-tax exemptions are set to drop dramatically Dec. 31. High net worth families have a unique opportunity to avoid future taxes, if they take action in time.

Your credit score: the myths and realities
Credit scoring has become central to your financial life, but too often people get bad advice from those who should know better. Here's what really helps and hurts your scores, from the author who wrote the best-selling book on the topic.

How you can profit from inflation
All the cash pumped into the economy to fight the downturn boosts the chances we'll be fighting inflation soon. Here's how to position your portfolio, your borrowing and your spare cash to take advantage.

The 10 Commandments of Money
The financial crash exploded many people's ideas of how money was supposed to work. But we can't go back to the old-school rules, because too much has changed. These 10 commandments reflect the "new normal," and will help you navigate your way to a solid financial future.

Kids and money: 5 key lessons
It's never too late to start teaching your kids about money, but the sooner you start, the better. Here are the most important concepts for your children to learn, along with fun ways to get the ideas across.
For booking or speaking fees, performance fees,
appearances, and availability, or to BOOK THIS TALENT,
please call us at 1-800-345-5607.