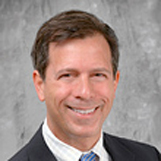 Michael Cohen
Speaker on Alternative Medicine and Legal Issues
Fee Range: Notes on Fees



Call for Fee



Program Type



- Keynote Speaking

Traveling From:



California


Bio
Michael H. Cohen is a lawyer and Harvard University professor who specializes in the integration of complementary and alternative medicine into mainstream health care. He writes the Complementary and Alternative Medicine Law Blog, which informs clinicians, hospitals and other health care organizations, medical schools and medical spas, lawyers,
» Read Full Bio
Speaker Programs
When Patients Insist on Complementary & Alternative Medicine: 4 Ways to Help Legally Protect Your Clinical Practice or Hospital
Because more than half of Americans use complementary and alternative medical (CAM) modalities, such as acupuncture, chiropractic, massage therapy, herbal medicine, naturopathy, homeopathy, Reiki, and energy healing), physicians, hospitals, and health care institutions often find themselves besieged by requests for information about, or delivery of, modalities outside conventional medical care. Such patient demand can pose legal and ethical conflicts for physicians sworn to do no harm, while protecting the health of their patients. Hospitals also face demands to integrate CAM therapies such as acupuncture into their care, or to stock Gingko, St. John's wort, and other dietary supplements in their pharmacies.

Developing a Legally Defensible Business Model in New Wellness Paradigm: 5 Liability Management Tips for Medical Spas, Integrative Care Clinics, and Holistic Health Businesses
With the global popularity of so-called "traditional medicine" as well as medical tourism, health care consumers are turning toward holistic models of healing, focusing nutritional, exercise and lifestyle choices, and aiming their consumer dollars at prevention and "wellness care." So-called "retail medicine" is also expanding, with the most basic medical services (such as blood pressure checks) being offered in locations from Walmart to local malls. Business entities seeking to capitalize on these trends, and meet the growing consumer demand for wellness care, must manage their liability risk in this new terrain, whether they are styled as a medical spa, complementary care clinic, integrative medicine center, or holistic health business. This talk provides 5 liability management tips to help organizations stay clear of unnecessary legal entanglement.

7 Steps to Ensure Your Right to Alternative Medicine as a Patient: Negotiating with Doctors, Hospitals and Insurers
Consumer insistence on CAM choices often clashes with doctors' preferences and physician reliance on evidence-based medicine. Understanding your rights as a patient is critical to wise decision-making and navigating your relationship with doctors, hospitals, and other caregivers.

Healing at the Borderland of Medicine and Religion: Legal and Social Implications
As consumers' health care choices shift away from conventional medicine and more toward personal explorations, ranging from colonics to Reiki and Therapeutic Touch, guided imagery to bodywork, acupuncture to nutraceuticals and medical foods, the borderland between medicine and religion becomes increasingly fuzzy. All disciplines must understand the increasingly intricate relationship between medicine, ethics, law, and spirituality in order to assimilate the new paradigm of consumer choice at the border of health care and personal freedom. Learn how therapies in what Michael calls the "Borderland" are changing.

Complementary and Alternative Medicine: Legal Boundaries, Ethical Dilemmas, and Regulatory Perspectives - 3 Ways to Re-think the Current Balance Between Patient Choice, and Patient Protection
In 2005, the Institute of Medicine convened a study committee to explore scientific, policy and practice questions that arise from the significant and increasing use of Complementary and Alternative Medicine (CAM) therapies by the American public. The study found that greater openness was required on the part of scientific and medical communities, and that legislation and public policy should encourage a new and deeper balance between the goals of empowering health care consumers while protecting the public against dangerous practices. This talk addresses the profound impact of new models of medical pluralism on social change, including larger world trends such as self-determination and democratic values, sustainable development, and economic well-being.

Health Trends 2020: 5 Tools to Anticipate and Prepare for the Coming Merger of Technological Change and Spiritual Transformation
Through yoga, massage and other forms of bodywork, therapeutic touch, Reiki, hands-on and spiritual healing, guided imagery, meditation, and prayer, millions are turning to spirituality as an integral part of self-care. Health and wellness is no longer strictly about medicine. This has enormous implications for the business of health care, as well as for broader social trends toward unity, cohesion, environmental awareness, and even conflict resolution and global peace. Whether considered a "New Age" movement or simply greater reliance on self-empowerment and healing, the upsurge in emphasis on spirituality and consciousness in the new millennium is changing perceptions of health care, wellness, and the link between physical care and care for the soul. Addressing the delicate interface between legal authority, health care, and consciousness, Michael H. Cohen links the thread of technology, business, and spirituality with advice for the new entrepreneur and health care consumer.
For booking or speaking fees, performance fees,
appearances, and availability, or to BOOK THIS TALENT,
please call us at 1-800-345-5607.