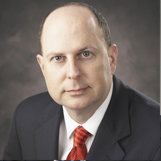 Rick Barrera
Over Promise & Over Deliver - Secrets of Unshakable Customer Loyalty
Fee Range: Notes on Fees



$15,001-$20,000



Program Type



- Keynote Speaking
- Breakout Session or Workshop
- Half Day
- Full Day

Traveling From:



California


Topics
Customer Service
Marketing
Sales Strategies
Branding & Advertising
Bio
Rick Barrera is a nationally acclaimed speaker, marketing consultant and author known throughout the Fortune 500 for his extraordinary speaking ability and his unique approach to brand building. His research on the strategies used by breakthrough brands like Hummer, Tivo, and Google will change your thinking about
» Read Full Bio
Speaker Programs
Branding and Competition
Based on Rick Barrera's Wall Street Journal bestselling book, this program will show you how to radically differentiate your brand -- by designing and delivering extraordinary customer experiences that instantly differentiate your company. 

Discover how companies like Lexus, Google, American Girl, Tivo and others created huge brands in unbelievably short periods of time -- by identifying and focusing on the critical "TouchPoints" that matter most to their customers. 

Rick Barrera's TouchPoint Branding will enable you to build a world-class brand in less time with less investment.

Customer Service
How well does your front line understand the needs, wants, goals and priorities of your customers? How well designed is your service organization to deliver on them? 

Does your front line understand what true, world-class service means -- as your customers compare them to the experiences they have with Lexus, Disney, Federal Express, Starbucks, Nordstrom, Lands' End, Apple and other service leaders?

Collaborative Selling
Most sales are lost in the FIRST CUSTOMER INTERVIEW, because of poor research skills and poor interviewing skills on the part of the salesperson. In this highly interactive session, Rick Barrera, co-author of two best-selling sales books (Non-Manipulative Selling and Collaborative Selling), will teach your team how to be instantly relevant to your customers. He'll show them how to ask the five critical questions that will immediately identify your customer's greatest pain. Once the pain is revealed, Rick will show your team how to collaborate with your customer to find the most appropriate solution -- and move toward rapid implementation. If you want your team to sell more in less time, this is the perfect program for your next sales meeting.

Future Trends and Innovation
This intense presentation underscores the need for companies to redesign their thinking, their processes and their people to deliver innovation, speed and greater customer value. Participants in this program will go beyond embracing change, to become change leaders. Rick's trademark Deep Customization process really shines through here.
For booking or speaking fees, performance fees,
appearances, and availability, or to BOOK THIS TALENT,
please call us at 1-800-345-5607.