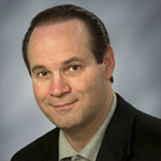 Tony Alessandra, PhD
The Platinum Rule & Collaborative Selling
Fee Range: Notes on Fees



$15,001-$20,000



Program Type



- Keynote Speaking
- Breakout Session or Workshop
- Half Day

Traveling From:



California


Topics
Communication Skills
Customer Service
Motivational
Relationships
Sales Strategies
Bio
Dr. Tony Alessandra has a street-wise, college-smart perspective on business, having been raised in the housing projects of NYC to eventually realizing success as a graduate professor of marketing, entrepreneur, business author, and hall-of-fame keynote speaker. He earned a BBA from the Univ. of Notre Dame, an MBA
» Read Full Bio
Speaker Programs
The Platinum RuleTM: Relationship Strategies for Connecting with Anyone
Personality differences: they're what make life so rich and fascinating and often so frustrating, too. Most of us never figure people out. We just ricochet through life, getting along with some people and dealing as little as possible with others because they're so different from us. Everyone knows the Golden Rule: "Do unto others as you would have done unto you." But this habit can turn off those who have different needs, wants, and hopes than we do. Instead, the real key to making a difference is to apply The Platinum RuleTM. "Do unto others as they would like done unto them!" Once you understand and master The Platinum RuleTM, you'll be able to build bridges to people of any style in any personal or business situation.

Collaborative Selling: How to Gain the Competitive Advantage in Selling
Selling today requires creating long-term customers rather than one-shot sales. It has evolved from a transaction mentality to building relationships; from persuading and telling to problem-solving and helping; from low-price selling to value-added selling. In this dynamic program, Tony shows audiences how to move beyond traditional selling to Collaborative Selling by practicing the key skills that turn the customer's perception of the salesperson from a peddler to a solution consultant.

Customer Loyalty: How to Get and Keep Customers... For Life
Turn your customers into business apostles who "preach the gospel" according to your company. Tony focuses on how everyone in your organization can become more customer-driven and less operations-driven; how to turn moments of misery into moments of magic for your customers; and how to create customer intimacy, customer retention, and customer satisfaction which leads to customer loyalty.
For booking or speaking fees, performance fees,
appearances, and availability, or to BOOK THIS TALENT,
please call us at 1-800-345-5607.