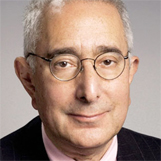 Ben Stein
Award-winning Actor, Writer, Game Show Host, Economist
Fee Range: Notes on Fees



Call for Fee



Program Type



- Keynote Speaking

Traveling From:



California


Topics
Celebrity Speakers
Economics
Humorists
Politics
Political Humor
Bio
Ben Stein is probably the closest any man comes these days to being a true renaissance man. He is a graduate of Columbia University in economics and was valedictorian of his class at Yale Law School. His financial and economics work was cited in the efforts
» Read Full Bio
Speaker Programs
Ben Stein on Life
Ben Stein is a profoundly unique individual who has had the good fortune to have "been there and done that" in a myriad of professions that many of us only dream about, see on television, or read about in the news. Always entertaining, always informative and possessing expertise in everything from law to laughs, Ben Stein will leave your audience with useful insight (if you want it!) or simply great memories of a fun time had by all.

Ben Stein on the Economy
In election after election there is endless complaining about waste, fraud and abuse in Washington. Each batch of candidates promises to clean it up, but somehow it never happens. With the latest economic debacle in full tilt, one thing is for certain — you and I will pick up the monster-sized bill in many different ways. What is missing is more regulation from Washington and more prosecution, not less. Ben Stein shares these insights and more regarding the current economy, what prompted this fiasco and what must be done to dig us out.

Ben Stein on the Economic Crisis
What is needed--a positive policy for moral and economic recovery. How we got into this mess, how bad is it, and how are we going to get out-and make sure it never happens again.

A Positive Program To Beat the Retirement Crisis
A step by step plan for the nation, each company's employees, each retiree to be enable to retire comfortably by careful and highly DIVERSIFIED and RISK AVERSE saving and investing. I will lay out how we got into the retirement mess, how much short we are, and how as a nation we can get to a better place. I will also set out a plan to save and invest with the help of financial professionals so that the investor's money grows—while avoiding the risks of catastrophic downturns without taking unnecessary risks. This is a speech for people who seriously want to retire comfortably and help others do so. It involves discussion of a wide range of investment vehicles with emphasis on the financial professionals' role in getting a decent retirement.

Ben Stein at Universities and Colleges
His topics include, What Does It All Mean for You? The Economic Meltdown: How It Happened and How You Can Survive It and Thrive

Ben Stein for Humorous Events
How to ruin your life. Updated for all occasions.
For booking or speaking fees, performance fees,
appearances, and availability, or to BOOK THIS TALENT,
please call us at 1-800-345-5607.