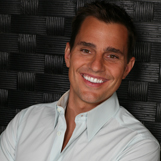 Bill Rancic
Winner of The Apprentice and Successful Entrepreneur
Fee Range: Notes on Fees



Call for Fee



Program Type



- Keynote Speaking

Traveling From:



Illinois


Topics
Arts & Pop Culture
Celebrity Speakers
Business Entrepreneurship
Motivational
CEOs & Business Leaders
Small Business Development
Reality TV Stars
Inspiration
Bio
Several years after his introduction to America as Donald Trump's original Apprentice, Bill Rancic continues his commitment to entrepreneurship throughout the country. Today, he is building businesses, seizing opportunities and sharing his views on how to succeed in business and in life. Currently, Bill is developing real estate
» Read Full Bio
Speaker Programs
How to Succeed in Business and Life
Bill's talk gives the audience a glimpse on lessons he has learned throughout his many business experiences. Some of the lessons are; How to Break from the Pack, Make Each Day Count- Twice, and Separate Your Expectations from your Shortcomings. This motivational speech is packed with advice that audience members can apply to their lives immediately.

How to Use Challenging Times to your Advantage
Knowing your stuff, knowing your boss's stuff, and knowing your competitor's stuff will help you get ahead in challenging times. Strategies like Setting the Standard, Rejecting Conventional Wisdom and Thinking like a Big Fish in a Small Pond are topics that Bill will discuss to get you through challenging times.

... and more!
For booking or speaking fees, performance fees,
appearances, and availability, or to BOOK THIS TALENT,
please call us at 1-800-345-5607.