Every year, Eagles Talent Speakers Bureau attends the International Association of Speakers Bureau convention. It's an opportunity for us to see the top keynote speakers who are talking about trending topics, inspiring audiences with amazing stories, or providing real business content that can grow organizations. In addition, we spend a lot of time discussing best practices in our industry to serve our clients better. This year, the convention was in Dallas, Texas — and can I say this location was the perfect setting; it had beautiful weather along with that great Dallas hospitality!
Here are some of the top keynote motivational speakers and entertainers we saw…

Emmitt and Pat Smith
Not only is Emmitt Smith a retired NFL legendary running back (Dallas Cowboys), but also a successful business person. On stage, Emmitt is a dynamic motivational speaker who can easily translate his winning football terminology and strategy to the business world. Also appearing on stage with Emmitt was his inspiring and equally successful wife, Pat. They both find strength in each other and their faith.
Doc Hendley
Without a doubt, Doc Hendley was a speaker whom I was most looking forward to hearing — and he did not disappoint. He told us of his journey to create his organization called Wine To Water — which has a goal to bring clean water to needy people all over the world. Doc is a down-to-earth guy who has done the extraordinary by taking an initiative to care about a cause bigger than himself. I did a podcast with him a while back, after the Haiti earthquake — he was in the Dominican Republic and on his way to help the Haiti citizens. He's the kind of person that gets you excited to recommend to clients because he's making a difference in the world. Doc has made an impact on me — and I've become very passionate about him as a speaker. Just call and you'll hear it in my voice.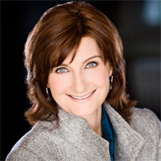 Cheryl Cran
Like many industries, technology is causing us ALL to change, from the way we market to how we communicate (social media, mobile devices, etc.). Cheryl Cran covered everything from the tools and platforms we should be using in business to how organizations can benefit from them. She's a content speaker who can capture your mind with her on-point message, personality, and at the end of her presentation, she provides a great road map to create a technological strategy.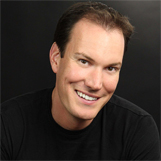 Shawn Achor
The rumors that Shawn Achor is brilliant, humorous, engaging, and relevant are true. He is 150% the real deal. He delivered a presentation that was full of Harvard research, witty family stories, and data that makes you laugh, and, leave you thinking (well after he has left the stage) two words: Thought Provoking. Think about how much more productive we are in life when we're happy. When you're happier, you're healthier. Really — he has the data to show it!
The Passing Zone
I recently had the opportunity to see The Passing Zone (Owen and John) with Kristi Wilson from our office, while they were touring in New Jersey. Let's see they are both … dangerous, hysterical, talented — and did I mention hysterical? Now in Dallas, I was really curious if I would be amazed the second time around. Yes. Yes. YES. These two have an unmatched comical chemistry and it is evident, both on AND off stage. Prior to their performance, they led us all in a juggling workshop — which turned out to be a great parallel to how we all juggle many tasks at work. Lesson one: start with one ball — then add.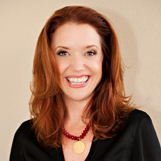 Sally Hogshead
I have been a fan of Sally Hogshead for quite a while now — ever since I received her super-clever package containing her book Fascinate — it was 'Fascinating' and unforgettable. In Dallas, she led us in a truly intriguing lab on being fascinating with Social Media. As she put it, 'boring is the kiss of death.' She's right, if you're not saying something, then who cares and why tweet about it? Sally then presented a keynote presentation that examined us as a group to see what category the Speakers Bureau industry fits into: Passion. I think that comes from our love of making a positive impact for organizations using awesome speakers who have rich content and can change the world. By the way, she uses an F-Score test to determine you, as an individual — and which of the 7 fascinate categories you fit into (Power, Prestige, Passion, Trust, Alarm, Rebellion, Mystique). My results came back as prestige and rebellion. Look out world!

Experiencing the WOW moments
Of course, there were MANY additional keynote and motivational speakers presenting. Each year, it's an honor and privilege to attend this conference — and this year was no different. What I love is Eagles Talent Speakers Bureau gets to experience the same moments as our clients do. For example: Doc's presentation — not a dry eye to be seen in the audience; or Shawn's keynote, I laughed one second and, in the next, I'm thinking, how I can make small steps to be a better "me"; and with Sally, based on my F-Score Test, what areas can I improve?
For more information on these top keynote speakers and how we can be problem solvers to your speaker needs, let us know! We're here to help. Use our easy 'contact us' form, or call Eagles Talent Speakers Bureau at 1-800-345-5607.