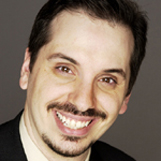 Craig Price is a speaker, author, entertainer and professional Realist. He has helped organizations and individuals find the path to success. Craig's funny, practical, REALIST approach to everyday situations and experiences gives audiences refreshing proof that their options are not limited. He uses a blend of sharp wit, intelligence and straight-talk to deliver customer focused programs that are entertaining, thought provoking and informative. Craig gets to the heart of troubles so attendees walk away with immediate solutions.
 To check fees and availability on Craig Price call Eagles Talent Speakers Bureau at 1.800.345.5607. 

Go ahead … click the Eagle.