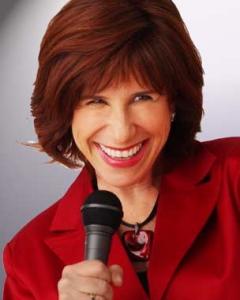 Judy Carter is one of America's top motivational humorists who is widely known for delivering a hilarious and empowering keynote presentation. She has made a career out of making people laugh by using her pioneering approach of turning "problems into punch lines," which has generated articles in the Wall Street Journal, LA Times, New York Times and Success Magazine as well as features on CNN, ABC World News, Oprah, and National Public Radio.
Though she started her career as a professional magician, she retains her magical touch by blowing away audiences with her inspirational comedy. Today, she continues to inject humor into the workplace. She helps government groups; professional associations and Fortune 500 companies handle stress and change–with laughter.
Judy Carter on the Eagles Talent Podcast talks taking the stress away with laughter
[ 37:00 ]
Play Now
|
Play in Popup
|
Download
In this Eagles Talent Podcast, host Sheldon Senek talks with Judy Carter about colorful life stories from her past, where she used humor to turn negative experiences into comedy routines.
To Check Availability or Book Top Motivational Humorist Speaker Judy Carter:
Call Eagles Talent: 1.800.345.5607
Or click here to visit Judy Carter's keynote speaker profile page.
You can subscribe and listen to all of our podcasts on iTunes by clicking here.