Randall "Randy" Dean, MBA, is known as the "Totally Obsessed" Time Management/Technology Guy and E-mail Sanity Expert. He is an keynote speaker and trainer on time management, e-mail & office clutter management, and effectively managing internal staff & team meetings. He is the author of the recent Amazon.com #1 E-mail bestseller, Taming the E-mail Beast: 45 Key Strategies for Better Managing Your E-mail Overload. His article gives two key tips that help productivity and efficiency when managing your e-mail.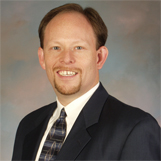 Here are a couple of shocking statistics about how the "average" professional manages their e-mail:
Did you know that between 20-25% of working professionals check their e-mail 20 or more times per day?
And, did you know that the average professional e-mail user reads each and every e-mail on average between 3 and 7 times before they either take the designated action within the e-mail and/or add the action to a task list?
What does this mean?  Two obvious things:  people check their e-mails far too often, and when they do read e-mails, they don't make decisions the first or second time they read an individual e-mail.  This leads to great inefficiency and loss of productivity, and yet it is what a vast number of people do with their e-mail each and every day.
I have been teaching e-mail management and productivity for more than a decade, and two of my key tips can get this insanity under control, and help you once again find productivity and efficiency when managing your e-mail:
1.  Get yourself on an e-mail management regimen.
Stop checking your e-mail every time you hear that little notifier sound and/or get the pop up on your screen.  Instead, figure out how often you need to check e-mail in order to balance your productivity needs with your needs to be "appropriately" responsive to your clients, customers, and co-workers.  Some highly-responsive client-service people might need to check e-mail every 30-45 minutes to keep up with the inherent urgency in their job.  Others with more of an individual work/project focus might only check e-mail 3-4 times a day.  I've found that most of us are in between these two extremes, and checking e-mail every 60 – 90 minutes seems to work well with balancing productivity and responsiveness needs.  Regardless, you are still not checking your e-mail constantly, thus reducing distraction (a recent study by the Institute of Psychiatry at the University of London even found that those checking e-mail too frequently suffered a tangible 10-point hit to their temporary IQ — that's like missing an entire night's sleep!)
2.  When you do check e-mail, follow a smart "decision-tree" process.
When I do check e-mail, for several years now, I've been following a "smart process" for getting through that e-mail — a process that gets me much closer to the ideal goal of reading an e-mail ONLY ONE TIME before I either act on it and/or add it to a task list.  Here's that process:
First, if I open a new e-mail, I've made a commitment to myself.  That commitment is to figure out what needs to be done with that e-mail.  Is it something for later reference?  Is it something that can be handled quickly, through a quick reply or forward?  Or is it something that requires more time and energy and thus should get onto my task list?
If it is either of the first two items, I do those NOW — anything I can handle in a couple of minutes or less I do IMMEDIATELY.  (I learned this tip from time management guru David Allen more than 20 years ago, and have been following it ever since.)  Basically, this allows you to keep the "quick little things" from piling up on you.  AND, if you think about it, if you look at an e-mail 3-7 times that just needs to be quickly filed, responded to, or forwarded, haven't you just doubled or tripled how long that e-mail takes for you to handle it?  You act on them immediately, and get them gone!
If it is something that requires longer action or contemplation (or both!), that is something that should be added to your prioritized task list.  In my time & technology sessions on e-mail management I show how you can use very handy tools in either Outlook or Gmail to convert e-mails into tasks, but regardless, just turn that e-mail into a task on some kind of a prioritized task list so you can make good decisions of where to put your time.
Of course, once an e-mail is either "done" or "tasked", it no longer needs to reside in your e-mail inbox.  If you don't need it again, delete it!  But if you want or need to have this e-mail for later reference (or even if you are just not sure if you'll need it again), file it!  And when I say file it, most e-mail software gives you the opportunity to make subfolders within the e-mail or inbox directory — here is where these e-mails go so you can reference them again later if needed.  (And I even teach how you can set up automatic archiving using Outlook so those subfolders don't become cumbersome with old mail items.)  Why is it important to file or delete that e-mail?  Because most e-mail users that leave "completed" e-mails in their inbox have a nasty habit of reading those same e-mails again later, simply because they can't remember if they handled the active items or not!  That is pure e-mail insanity!  (And that is a "crazy" cycle that I want you to break!)
Don't have a good folder to file that e-mail into?  MAKE ONE, and then file that e-mail!  (And you might even find the bottom of your inbox at some point!  I regularly get my inbox all the way to ZERO nearly every work day — how crazy is that!?!)
Once again, if an e-mail is quick, handle it now.  If it will take longer, task it.  Once done or tasked, file or delete.  No place to file — make one.  This simple little process, coupled with your new regimen for checking your e-mail at set points throughout the day, could lead you to regain your e-mail efficiency, productivity, and sanity!  It certainly isn't rocket science, but these two simple practices have led to significant changes in performance and savings of time for literally thousands of working professionals around the United States and abroad.  Good luck Taming that E-mail Beast!


Go ahead … Click the Eagle to contact us.
Start a quote today for fees and availability for Randy Dean as a guest speaker by clicking the Eagle or call 1.800.345.5607.