I recently read a great marketing article on Wine Sommeliers and it brought back my own personal wine experience of 'attempting' a dinner party. Further more, I began to think how similar we at Eagles Talent Speakers Bureau are to master sommeliers — providing guidance, expertise, and adding value. Enjoy!

The Set Up
I was attempting to prepare the perfect dinner party. 'Attempting' is the key word. For the meal, I started out with my favorite Greek appetizer, Spanakopita, then for the entree, Chicken Roulade Florentine, and to top it off, for dessert, Apple Cinnamon Bread Pudding with Caramel Sauce. Sounds yummy. However, I have never made any of these before.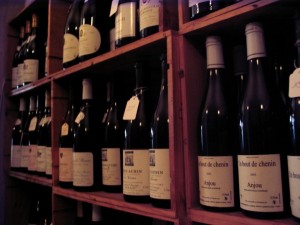 Now, knowing my guests, I've come to learn they are wine fanatics. They know everything about everything when it comes to Chardonnays, Riesling, Merlot, Pinot Noir, etc. Me, on the other hand, I enjoy wine, but do not have near the experience to know what works best with specific foods. Now root beer is a different story. So… there was only one hope for me (and it wasn't Obi Won Kenobi).
Looking for a solution
I headed to our nearest wine store and naturally tried to fake my wine knowledge it for a while…looking up and down the isle–with skepticism and a scowl, I presented myself like an unsatisfied New York Times food critique. After a few minutes, I was politely approached and was asked if I would like assistance.
"Oh, I'm fine," I said proudly.
Finally, the steam of frustration was rising from my head–not to mention, time was running out before the party started. In an act of desperation, I grabbed the nearest bottle and ask the wine sommelier, "Would 'this' be good with spanakopita?"
Unbeknownst to me, I was holding a bottle of Everclear, one of the strongest liquors sold in the US. As the wine expert gently removed the bottle from my hands, she let me know with this particular drink, I might change the dynamics of the party. She then began asking me questions to learn more about my party.
Understanding the Customer
She inquired with the following…
1. Tell me a bit about your food courses.
2. What is your dinner party celebrating? (sophisticated or a big bash)
3. Describe the kind of people who are attending?
4. Did you have a budget range in mind?
5. How many people are attending?
After that…I could tell she was really listening. She began talking about my party like she was on the list–or better yet, like she was planning it. Clearly, I wore my overwhelming face to the wine store. While there were thousands of wines to choose from, she started to talk about which ones might be a great fit. "The best wines," she said, "is such an abstract idea–it's about finding the 'right' wine for you."
Building the Relationship
As we strolled down the rows, she picked up a few bottles and effortlessly began engaging me with facts. I was totally blown away how each one had a story; how they were made, where they were made, the customer's reviews, the details of the fruits used to make them. My wine visit suddenly went from a business transaction to personal guidance.
As we continued talking, I found out she loved to cook so, we started to exchange recipes. She even had a great tip on a seasoning for the chicken. Bam! Added value. After having selected all of the wines for my dinner party, I felt empowered that I could talk about the wine to my guests (okay so I cheated a wrote down a few factoids), I was excited that to see how my guests would like the wine–I felt confident that I was providing wine that was proven among the top wine experts in the world (regardless of the price).
"So, wine doesn't always have to cost hundreds of dollars to be good?" I inquired like an innocent child.
"Only if that wine is the right one for you–everyone has different tastes." She is a wine sage.
Reasons to Return
I looked at my watched and realized that I had a half hour until the dinner party. As I ran out the door with my products, I looked down at my feet and saw I was still wearing my super hero slippers–I exclaimed, "Thank you, thank you, thank you, wine guru!"
There's something to be said about expert guidance and great customer experience. This is something we should get everywhere.

I trust you'll have the same experience here when you're trying to find the right keynote motivational speakers for your event (minus the wine).


Go ahead … click the Eagle to connect.