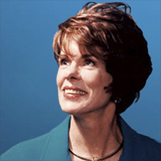 Emory Austin is an internationally sought-after expert keynote speaker on change, customer service, leadership, team building, and life balance. Her captivating story telling is filled with practical insights that participants identify with, remember, and use. Her keynote presentations are unforgettable, growth-focused, and delightfully humorous. Emory's focus is on creating the professional culture that can produce the changing solutions required for success in today's chameleon-like climate. She has national and international clients in almost every industry and has the unique ability to connect with any audience.
To check availability and book Emory Austin for your next conference, convention, or business meeting:
Call Eagles Talent: 1.800.345.5607
Or click the link to contact Eagles Talent Speakers Bureau.