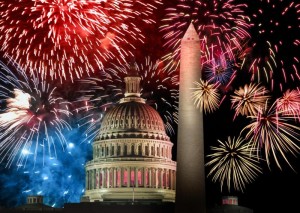 Tomorrow marks the birth of our great nation and with the Olympics and presidential election approaching, this will be an historic year! Remember, the 4th of July isn't simply about celebrating, it's the day we acquired our rights of Life, Liberty, and the Pursuit of Happiness.
Speaking of the pursuit of happiness…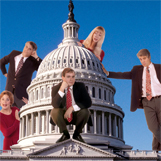 The Capitol Steps embody all of our unalienable rights. As a troupe of Congressional staffers-turned-comedians, they travel the country enriching lives using their liberty of free speech as the most hilarious equal opportunity offenders to all political parties.
Start the Celebration early with a few laughs from their videos: