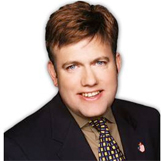 Books

Words That Work
Frank Luntz
Party Pollster and Political Consultant
Fee Range: Notes on Fees



Call for Fee



Program Type



- Keynote Speaking

Traveling From:



Virginia


Topics
Communication Skills
Media Personalities
Politics
Bio
Frank Luntz is one of the most honored communication professionals in America today. Time magazine named him one of "50 of America's most promising leaders aged 40 and under" and he is the "hottest pollster" in America according to the Boston Globe. Frank was named one of the
» Read Full Bio
Speaker Programs
Words That Work: It's Not What You Say it's What People Hear
The most important element in the free market is the individual. To communicate free-market principles effectively, we must first understand the people who drive the free market economy. Dr. Frank Luntz has spent his career studying language use all over America. He has a deep understanding of what motivates, what inspires, and what connects with hardworking American consumers. His new, bestselling book "Words that Work" is an exciting look at the process that creates the words and phrases we all recognize and remember – from politics to commercials to corporate America. Dr. Luntz will share his intimate understanding of how America thinks, how America feels, and how America communicates. This presentation will make available the communicative tools needed to craft a free market message that is sure to appeal to the American citizenry.
What's REALLY on the Mind of America
Most public opinion experts can only tell you what they think is on the minds of ordinary Americans, but Dr. Frank Luntz lets ordinary Americans speak for themselves. Through thousands of hours of intense direct response/focus group dial testing, Dr. Luntz has his fingers on the pulse of every issue Americans talk about today. Dr. Luntz will provide expert insight and analysis that can help you, the business leader, the politician, or just the average citizen, understand the thoughts and feelings of the average American.
Focus on Your Organization
Organizations worry about their bottom line, but sometimes forget that bottom lines are often affected by how their customers and vendors perceive their products or services. And many organizations or companies ignore this - at their peril. But changing attitudes and opinions is difficult. That is where renowned pollster Frank Luntz comes in. Dr. Luntz will bring your customers to you. Live. He can conduct a focus group in front of any size audience. There is perhaps no better way to "get employees on board" than to let them listen directly to what their customers think. Dr. Luntz uses cutting edge technology to show the audience, in real time, exactly how customers react to company communications. From ad testing to sales training to virtually any other interaction with customers, it is impossible to ignore the impact of these sessions on their audience.
For booking or speaking fees, performance fees,
appearances, and availability, or to BOOK THIS TALENT,
please call us at 1-800-345-5607.