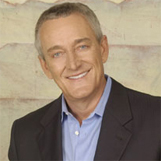 Jason Jennings
Business Thought Leader and Best Selling Author
Fee Range: Notes on Fees



$20,001-$30,000



Program Type



- Keynote Speaking
- Half Day
- Full Day

Traveling From:



California


Topics
Change
Leadership
Sales Strategies
Corporate Culture
CEOs & Business Leaders
Bio
Jason Jennings is a researcher and one of the most successful and prolific business and leadership authors in the world and his greatest thrill is helping lead individuals and companies to their full economic potential. He began his career as a radio and television reporter and was the
» Read Full Bio
Speaker Programs
Reinvention – The Six Secrets of Change
By examining innovative businesses such as Apple, Capital One, Starbucks, Arrow Electronics, Nucor Steel, Smithfield Foods and many more, Jennings identifies six points, tailored to your organization's needs that will help you crack the code on change.

The Five Shared Growth Secrets of the World's Best Performing Companies and Leaders
This information packed and dynamic speech not only provides the roadmap for achieving long lasting business success but leaves people believing they're all on the same team and capable of carrying out the mission ahead of them.

The Need for Speed – How to Get Everything Done Faster
It's based on content from the NY Times bestseller, It's Not The Big That Eat The Small –It's The Fast That Eat The Slow, and USA TODAY named it one of the 25 most important books of the year. It's brutally honest; fast paced and provides a roadmap for getting things done.
For booking or speaking fees, performance fees,
appearances, and availability, or to BOOK THIS TALENT,
please call us at 1-800-345-5607.