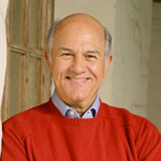 Jim Kouzes
Coauthor of The Leadership Challenge & Credibility
Fee Range: Notes on Fees



$30,001-$50,000



Program Type



- Keynote Speaking
- Half Day
- Full Day

Traveling From:



California


Topics
Leadership
CEOs & Business Leaders
Bio
Jim Kouzes is the coauthor with Barry Posner of the award-winning and best-selling book, The Leadership Challenge, with over 2 million copies sold. He's also the Dean's Executive Fellow of Leadership, Leavey School of Business, Santa Clara University. The fourth edition of The Leadership Challenge was released
» Read Full Bio
Speaker Programs
The Truth About Leadership: The No-Fads, Heart-of-the-Matter Facts You Need to Know.
Based on thirty years of original research, Jim Kouzes explores the fundamental, enduring truths about leadership that hold constant regardless of context or circumstance. These time-tested truths reveal what leaders must know and the questions they must be prepared to answer if they are going to have a sustainable impact on their constituents and organizations. In this session, you'll learn what the ten truths are and how you can apply them to your work as a leader.

The Five Practices of Exemplary Leadership®: How to Make Extraordinary Things Happen in Organizations
Since 1983 Jim Kouzes and Barry Posner have been researching leadership. They've examined real-life cases and analyzed 360-degree assessments from hundreds of thousands of leaders and over two million observers. From their analyses of the data they've found that there are Five Practices of Exemplary Leadership® that leaders demonstrate when performing at their best. Exemplary leaders Model the Way, Inspire a Shared Vision, Challenge the Process, Enable Others to Act, and Encourage the Heart. In this session, you will learn what leaders actually do to exhibit these practices and how you can apply them to your daily work.

The Credible Leader: How to Strengthen and Sustain Authenticity and Integrity
Our research shows conclusively that people around the globe want leaders who are honest, forward-looking, inspiring, and competent. While these results aren't surprising, they are extraordinarily significant to leaders because three of these four characteristics comprise what communications experts refer to as "source credibility." Personal credibility is the foundation of leadership. In this session you will learn the six disciplines of earning and sustaining credibility, and you'll learn how you can apply them in your work as a leader.

Leading in Turbulent Times: Seven Ways to Strengthen Resilience in Your Organization
As surprising as it may sound, in challenging and difficult times we are likely to see more extraordinary leadership than in times of stability. Leaders, it turns out, don't do their best when they're maintaining the status quo or when they feel comfortable. They do their best when faced with adversity, crisis, setbacks, and great difficulty. Challenge is the opportunity for greatness. In this session, you'll learn seven strategies for turning adversity into opportunity, and challenge into positive change.

You Can't Do It Alone: What It Takes to Create a High-Performing Team
The "Lone Ranger" view of leadership is pure myth. When it comes to superior performance, not one leader has ever done anything extraordinary by himself or herself. Collaboration out-produces both competition and individualistic efforts when it comes to achieving excellence. In this session, you'll learn the essentials for fostering collaboration and strengthening others. You'll learn what it takes to build trust and increase the sense of competence and confidence in your teams.

Encouraging the Heart: A Guide to Rewarding and Recognizing Others
Making extraordinary things happen in organizations is hard work. The challenges are immense and sometimes frightening. Against these odds leaders must provide encouragement and hope. In this session you will learn the Seven Essentials of Encouraging the Heart, and you will apply them to a specific leadership challenge that you face.

A Leader's Legacy: Affirming the Difference You Want to Make in the World
There are countless opportunities to make a difference. Each and every day there are many moments when you can choose to lead and many moments when you can choose to make a difference. All of these moments serve up the prospect of contributing to a lasting legacy. And the legacy you leave is the LIFE you lead. In this session you will learn the four primary ways you leave a legacy, and you will reflect on how you want to make a difference in all of them. When you leave this session, you will have a much clearer idea of the difference you want to make at home, at work, and in the community.

Leadership Is Everyone's Business: It's Not About Position It's About What You Do
Leadership is not the private reserve of a few charismatic men and women. It's a set of skills and abilities learnable by anyone. What you do is far more important than your title, your level, your function, your industry, your educational background, your gender, or any other demographic variable. The truest test of leadership is whether you turn your followers into leaders. In this session you'll learn what people most expect of their leaders, who their most important leader role models are, and the universal and enduring practices that leaders demonstrate to make extraordinary things happen in organizations.
For booking or speaking fees, performance fees,
appearances, and availability, or to BOOK THIS TALENT,
please call us at 1-800-345-5607.