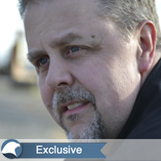 Fee Range:

$10,001-$15,000




Traveling From:

New Jersey


Check Availability
Submit your request or call us at 1-800-345-5607
We guarantee a response time of one business day, or sooner.
John C. Havens

The Science of Happiness: Productivity, Profit, and Purpose
Why Book John C. Havens?


He helps corporations manage risks and seize opportunities in the digital world.
He is a thought leader who speaks in the U.S. and internationally on value and meaning at the intersection of technology and happiness.
Biography of John C. Havens
John C. Havensis a contributing writer for The Guardian, Mashable, and The Huffington Post. He is the Founder of The H(app)athon Project, a non-profit organization, "Connecting Happiness to Action" by helping people track their values and personal data as a way to increase their wellbeing via customized volunteer opportunities in their community. He is the author of, Tactical Transparency - How Leaders Can Leverage Social Media to Maximize Value and Build Their Brand. John is also the author of Hacking H(app)iness - Why Your Personal Data Counts and How Tracking it Can Change the World (Tarcher/Penguin Publisher, March 2014).
He speaks to corporate groups and associations in both the U.S. and internationally. Most recently he spoke at the Sibos Conference in Dubai, and a conference for Cisco in Milan. He will also be presenting at the 2014 Future Consumer Intelligence Conference.
John is a former EVP for a top-ten global PR firm; he has counseled clients like Gillette, HP, and Merck on emerging and social media issues. He is a leading voice for technology, business, and well being, and often featured in USA Today, Fast Company, BBC News, Mashable, The Guardian, The Huffington Post, Forbes, INC., PR Week, and Advertising Age. Havens was also a professional actor in New York City for over 15 years, appearing in principal roles on Broadway, television, and film.
SNEAK PEAK: Read an introduction to John's new book Hacking H(app)iness coming out in March 2014: HERE. (Also, here's a recent review of John's upcoming book from Kirkus Review.)
Program Descriptions
Reflectology: Shift the Impact of Modern Technology
Quantified Self. The Internet of Things. Big Data. Augmented Reality. These are four overwhelming technologies transforming our culture and business faster than we can catch up. Each of these technologies are building off one another and bringing innovation at speeds we have never experienced in modern society. We have two choices in the wake of this information explosion: struggle and become lost trying to identify every piece of data and tech platform coming our way, or, pause and reflect … it's time to be in control, and decide what information and technology is relevant to you and your business. In this talk, John mixes fresh ideas of what's possible in technology, managing risks, and taking advantage of opportunities. There's genuine ROI in reflection - and you're worth the second look.

In this presentation, Reflectology, John helps your audience take control of the (out of control) Technologies Transforming Our Culture and Business:
1. Quantified Self. Acquiring data on a person's daily (digital) life...in sickness and in health.
2. The Internet of Things. Objects embeded with sensors and able to communicate. Imagine your refrigerator telling you to buy more milk. In business, it can improve process, reduces costs and risks.
3. Big Data. Information analyzed to find hidden patterns, predict social trends, and re-engineer the way we live and do business.
4. Augmented Reality. View of a real-world environment, where elements are augmented by computer. Have you heard of Google Glass? You better, it could change the way we shop online.
How Big Data Can Make Us Happier and Healthier
Trends like Quantified Self (QS) are coming to the forefront of consumer's consciousness, with tools like fitbit helping people measure everything from their weight to their sleep, sex patterns, and general health. The industries around QS are booming -- health, insurance, sports, and apps are growing at an alarming rate. The trend of Big Data is also exploding, with brands hurrying to understand how to best analyze the massive amounts of information about their organizations and customers and how to best provide insights around what they've learned.
Based on his recent Mashable article on this topic, this presentation will help you learn about the rise of QS and Big Data, and why it's essential for every company to learn how people are measuring their actions and the immediate repercussions this has on your business. Tracking consumer behavior has become easier than ever, but companies must utilize Big Data with a sensitivity to privacy and permissions to best learn how to create lasting relationships with customers. Learn about the massive importance of these trends, and how to analyze their growth with the how-to oriented insights.
The ROI of Big Data: The Value of Trust Over Technology
Companies realize that measuring insights from data is the most pressing issue facing the business world. Big Data involves understanding how to best connect with consumers, clients and employees utilizing the massive amount of information readily available. While tracking behavior is easier than ever, companies must utilize Big Data with a sensitivity to privacy to create lasting trust. In his presentation, learn the importance of these trends and analyze their growth with 'how-to' insights.
The Future Vision of Augmented Reality
Data becomes visible via Augmented Reality. Learn how to best translate your brand into this new arena that's set to have greater impact than the creation of the Internet.
Well-Being in the Modern Workplace - How Emerging Media and Happiness will Affect Your Bottom Line
The study of happiness is exploding - the United Nations has issues its first World Happiness Report, and countries all around the world like Bhutan, the UK, and China are issuing reports based on hundreds of thousands of interviews from people describing what makes them happy and why.

 These trends of studying well being -- the science and economics of happiness -- have entered the workforce. More and more research is proving that employees who are happy, who feel a sense of meaning and purpose at their work, are more productive and valuable for their employers. Based on his Mashable article (and upcoming book from Tarcher/Penguin), The Value of a Happiness Economy, John will teach you why the global trend of analyzing well being is so critical for employers to understand, and how they can utilize existing tools to measure and improve their employee's happiness.