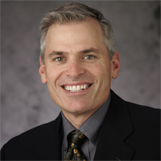 Fee Range:

$50,001-$75,000




Traveling From:

California


Check Availability
Submit your request or call us at 1-800-345-5607
We guarantee a response time of one business day, or sooner.
Patrick Lencioni

Business Visionary, Thought Leader, Practical Solutions for Teams
Why Book Patrick Lencioni?


He address issues of organizational effectiveness and teamwork within the context of real business issues, avoiding internal politics and confusion.
Pat shares his models on organizational health, teamwork, leadership and employee engagement and inspires his audiences through his accessibility, humor and story-telling.
Biography of Patrick Lencioni
Patrick Lencioni is founder and president of The Table Group, Inc., a specialized management-consulting firm focused on organizational health. He has been described by The One-Minute Manager's Ken Blanchard as "fast defining the next generation of leadership thinkers."
Pat's passion for organizations and teams is reflected in his writing, speaking, and consulting. Lencioni is the author of nine best-selling books with nearly 3 million copies sold. After several years in print, his book The Five Dysfunctions of a Team continues to be a fixture on national best-seller lists. The Three Signs of a Miserable Job, became an instant best-seller in the Wall Street Journal, New York Times and BusinessWeek. And his latest work, Getting Naked, was released in February 2010.
The Wall Street Journal has named Lencioni one of the most in-demand business speakers. And he has been a keynote speaker on the same ticket with George Bush Sr., Jack Welch, Rudy Guiliani, and General Colin Powell.
Pat's work has been featured in numerous publications such as BusinessWeek, Fast Company, INC Magazine, USA Today, Fortune, Drucker Foundation' Leader to Leader, and Harvard Business Review.
As a consultant and speaker, he has worked with thousands of senior executives in organizations ranging from Fortune 500 corporations and professional sports teams to universities and nonprofits, including Southwest Airlines, Barnes & Noble, General Mills, Newell Rubbermaid, SAP, Washington Mutual, and the US Military Academy at West Point.
Prior to founding The Table Group, Pat worked at Bain & Company, Oracle Corporation, and Sybase, where he was vice president of organizational development. He also served on the National Board of Directors for the Make-A-Wish Foundation of America from 2000-2003.
Pat lives in the Bay Area with his wife Laura and four boys.
Program Descriptions
Silos, Politics and Turf Wars
Pat addresses the costly and maddening issue of silos and provides leaders a template for achieving clarity and alignment in their organizations.

The Five Dysfunctions of a Team
In this popular keynote address, Pat uncovers the natural human tendencies that derail teams and lead to politics and confusion.

Death by Meeting
Pat reveals truths about why we hate meetings, why we shouldn't, and how to transform them into focused, relevant and compelling business activities.

The Four Disciplines of a Healthy Organization
Helping leaders understand the power of organizational health, Pat prescribes the four actionable steps for achieving it.

The Five Temptations of a Leader
In this talk, Pat reveals the five common pitfalls that plague leaders and offers solutions for overcoming them.

The Three Signs of a Miserable Job
Managers, practitioners and employees alike will glean some simple, actionable advice for making any job rewarding and fulfilling.

Getting Naked
Pat presents a revolutionary and counterintuitive approach to client service that yields uncommon levels of trust and loyalty.