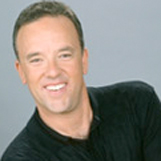 Fee Range:

$7,501-$10,000




Traveling From:

California


Check Availability
Submit your request or call us at 1-800-345-5607
We guarantee a response time of one business day, or sooner.
Roger Crawford

Tennis Champion and Inspiring Resiliency Expert
Biography of Roger Crawford
Before Roger Crawford inspired others on Center Stage he achieved phenomenal success on Center Court. Sports Illustrated has recognized Roger as "one of the most accomplished physically challenged athletes in the world". He has lived out the principles of perseverance, unshakable optimism, and overcoming adversity and eloquently communicates with audiences today. Roger's remarkable life story is a powerful example that "Challenges are inevitable, defeat is optional!" Roger has been featured on Larry King Live, Good Morning America, CNBC, and many other prominent television programs. His life was the basis for an Emmy award winning movie entitled (In a New Light). The print media has also acknowledged his amazing accomplishments and profiled him in publications such as, USA Today, Wall Street Journal, Men's Fitness, Fast Company, and Tennis Magazine. You may have read about Roger's football exploits in the original Chicken Soup for the Soul.

Roger Crawford has been inducted into the National Speakers Association Hall of Fame in recognition of his highly successful speaking career spanning two decades. As a member of the Hall of Fame for People with Disabilities he shares this prestigious distinction with fellow honorees such as Christopher Reeves, Helen Keller and Franklin Delano Roosevelt.

Roger's compelling story of how he became an NCAA Division I tennis champion communicates and demonstrates how he successfully competed though he appeared to have a significant disadvantage. That is what your eyes would tell you, but you cannot see courage.
Program Descriptions
How High Can You Bounce?
This powerful program teaches the attitudes and actions needed to bounce forward, equipped to conquer change and triumph over trials. Learn to bounce to new heights and achieve extraordinary results.

Grand Slam Program
When given the privilege of speaking to your organization, my commitment is to design a specifically tailored presentation that is relevant and remembered.