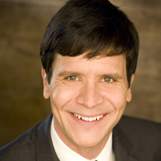 Tim Sanders
Business Visionary & Best-Selling Author
Fee Range: Notes on Fees



$20,001-$30,000



Program Type



- Keynote Speaking
- Breakout Session or Workshop

Traveling From:



California


Topics
Customer Service
Leadership
Sales Strategies
Corporate Culture
CEOs & Business Leaders
Corporate Social Responsibility
Bio
Tim Sanders is the maverick CEO of Los Angeles tech start-up Net Minds and founder of research firm Deeper Media Incorporated. Prior to these positions, he was the Chief Solutions Officer at Yahoo, as well as its Leadership Coach (2001-2005). He's a strategic consultant to leading
» Read Full Bio
Speaker Programs
The Social Opportunity
Tim Sanders helps companies to build their brands, recruit talent into their organizations and leverage the new ways to digitally touch customers. This Net Minds CEO and bestselling author on relationship building has a new talk titled "The Social Opportunity," that every small to medium-sized organization needs to hear. Numerous case studies, plus 15 years of personal experience with interactive marketing and new media consulting, ensure that every talk provides invaluable tools for businesses that don't have Fortune 500 budgets.

Relationship Power! How To Win Business & Influence People
Building business relationships is not a matter of playing golf, the gift of gab or being a rubber stamp on others' ideas. There is an art and a science to being a relationship master at work. Studies show that it can boost your sales by 40%, drive your talent's productivity by 25% and cut regrettable turnover in half.

The Business Power Of Confident Thinking
Sure, we have business confidence at the top of a market or if we are leading the change. But what's our plan to seize the moment when the playing field changes … or recedes? Our competition is hit just as hard as we are, and now it's a race to see who gets their Mojo back first. History proves that business confidence is rocket fuel for a company. It cracks the code, closes the deal and moves people to action.

Emotional Talent: The Final Leadership Frontier
Many leaders rise to their position through their technical skills from operations to finance to product. But they will never make the leap from good to great until they develop what Tim Sanders calls Emotional Talent. This is the ability to manage their internal emotions, sense those in their people and connect with them at that level. This program, which was the basis for a PBS Special, offers ways any leader can cultivate this talent, and spot it in others. It's based on 500,000 pages of original research.
For booking or speaking fees, performance fees,
appearances, and availability, or to BOOK THIS TALENT,
please call us at 1-800-345-5607.