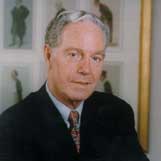 Fee Range:

Call for Fee




Traveling From:

New Jersey


Check Availability
Submit your request or call us at 1-800-345-5607
We guarantee a response time of one business day, or sooner.
Uwe Reinhardt, PhD

The Undisputed Health Care Expert!
Why Book Uwe Reinhardt?


He is recognized as one of the leading U.S. authorities on economics and health policy.
Reinhardt is unmatched in his ability to address any issues affecting healthcare today.
Biography of Uwe Reinhardt, PhD
Uwe Reinhardt is a professor of economics and public affairs at Princeton University, and has been studying the U.S. healthcare environment for nearly three decades. A respected, nationally known authority on health care economics and trusted, highly sought-after voice in the arena of health care reform, Reinhardt has addressed the growing threats and the troubling trends in hospital systems, insurance companies, and the pharmaceutical industry for a number of governmental commissions and private companies.
He has been a member of the Institute of Medicine of the National Academy of Sciences for 35 years and is a past president of the Association of Health Services Research. From 1986 to 1995, he served as a commissioner on the Physician Payment Review Committee, established by Congress to advise it on issues related to the payment of physicians.
He is a senior associate of the Judge Institute for Management of Cambridge University and a trustee of Duke University, and the Duke University Health System. Currently, Reinhardt is a member of the Council on the Economic Impact of Health Reform, a privately funded group of health experts established to track the economic impact of the current revolution in health care delivery and cost control. He is also on the Board of Advisors of the National Institute of Health Care Management, a Washington-based think tank devoted to issues in managed care.
Reinhardt authoritatively puts into perspective the issues tied to health care, illuminating the economic impact of reform, while giving audiences a more complete understanding of the state of health care now and in the future.
Program Descriptions
The Economics of Healthcare
Reinhardt examines how ominous trends and the lack of cost-effective consciousness have become the hallmarks of our health system. He then presents ideas on how we might go about achieving greater cost-effectiveness, especially in the area of drug therapy.