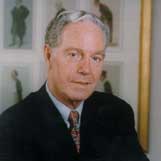 Uwe Reinhardt, PhD
The Undisputed Health Care Expert!
Fee Range: Notes on Fees



Call for Fee



Program Type



- Keynote Speaking
- Lecture Series / Sit Down Q & A
- Expert Panel

Traveling From:



New Jersey


Topics
Economics
Healthcare Experts
Bio
Uwe E. Reinhardt is the James Madison Professor of Political Economy and Professor of Economics, Princeton University, USA, where he teaches health economics, comparative health systems, general micro-economics and financial management. The bulk of his research has been focused on health economics and policy, both in the U.S.
» Read Full Bio
Speaker Programs
Sailing into the Perfect Storm: Who Will Come to the Rescue
Providing Access to Health Care and Controlling its Costs: Approaches abroad; options for the U.S.
What percentage of its GNP should a nation spend on health care?
The West German Health Care System
Does spending on health care impair the international competitiveness of American business?
For booking or speaking fees, performance fees,
appearances, and availability, or to BOOK THIS TALENT,
please call us at 1-800-345-5607.