The Coronavirus pandemic is not only threatening the physical health of millions around the world, but also the mental state of many. People are experiencing things they have never dealt with before. The mass shutdown of all non-essential businesses, new work from home policies, staying indoors for extended periods of time, and worrying constantly about their health and the health of their loved ones. Government agencies have been guiding employers with highly-recommended work from home policies to protect the physical health of their employees. But what about their mental health? It is imperative at this time that employers take their employees' mental health into consideration as well.
Holding different (virtual) programs to help boost employee morale is one of the ways employers can help to improve the mental state of their employees. The National Law Review suggests that if companies have the outside resources, they should consider sponsoring meditation, yoga, and/or mindfulness workshops. Another great way to boost the spirits of your employees is to hire speakers for different inspiring and motivational virtual keynotes. This can help to impact stress management in a positive way as well as engage your employees. It can give them something to look forward to, something we all need right now. Below are 5 keynote speakers all offering virtual presentations to help boost morale amongst your team.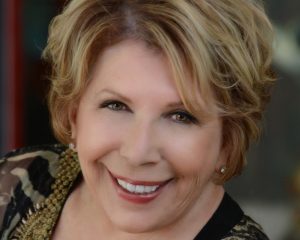 Loretta is an international stress management and humor consultant. She believes in using humor as a coping mechanism and believes that it improves the health of your group by alleviating stress. Loretta advocates fun, optimism, and resilience to help people learn how to turn their stress into strength. She also uses humor to try and reframe stressful situations. She believes that it can help to capture a new perspective on the difficult parts of life. In addition to speaking, Loretta wears a variety of other hats, including being on the Mass General Advisory Council for Anxiety and Depression. She has first hand experience in improving the mental state of others. Her energetic keynotes serve to improve learning skills and leave audiences in an enthusiastic frame of mind. Book Loretta today to have your group falling out of their chairs laughing and to help turn their stress into strength.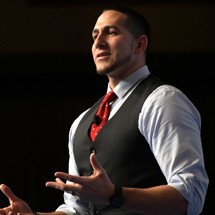 Gian Paul Gonzalez inspires hope through the power of commitment and positivity. He inspired the 2012 New York Giants to their superbowl victory with his "All In" speech. Gonzalez is also the founder and executive director of Hope and Future. Their mission is to provide mental health and wellness programs to youth. His inspirational talks have made him an internationally known speaker for groups such as the NBA, NFL, English Premier League, and Fortune 500 companies. He knows how to engage your group and inspire them to be their best selves. In this current time, Gian Paul's message can help to inspire your group and maybe even lead them to their superbowl victory. Click here to see an exclusive interview between Gian Paul Gonzalez and Eagles Talent to learn more about his message and see if he would be a good fit for your team!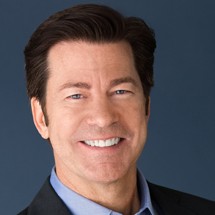 Scott will provide your team with an insightful, laughter-packed experience that will engage and energize the group. He believes that laughter brings people together and makes them feel great. He is authentic and relatable and his clean humor can be trusted in front of any audience. With all of his keynotes, Scott makes it his business to immerse himself in the specifics and culture of your business to help and customize the event. Book Scott Bloom for your group today to see if laughter really is the best medicine.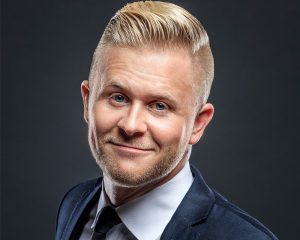 Clint Pulver is a motivational keynote speaker, musician, and comedian. His virtual keynotes can focus on creating trust and unity or engaging and retaining employees. His virtual sessions (featuring Clint's signature drum solo) offer an immersive, engaging and entertaining experience that makes you feel as if you're sitting front row at a live event. All you have to provide is the virtual platform of your choosing and the people! Book Clint Pulver today for a one-of-a-kind virtual experience sure to engage your employees and boost their spirits.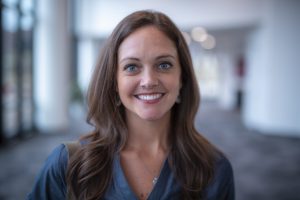 Mallory Brown is a humanitarian and documentary filmmaker who focuses on compassion, empathy, and empowerment. These three talking points alone can help your group to understand each other and connect in a more productive way while being a part. Mallory understands the uncertainty that we are all facing right now and wants to help. Mallory also understands that others want to help, and wants to teach them exactly how to become one of the helpers. In her talk, Mallory explains that there is a specific mindset you need to have in order to help those who are struggling. She wants to help the individuals in your group to develop that mindset. She wants to teach your group how to make connections and to make an impact. She has also made her virtual keynote interactive, including graphs, maps, and videos of her travels and her current Walk-A-Mile project, to help keep your group engaged. Book Mallory today to help teach your group how they can become one of the helpers during a time when helpers are needed most.