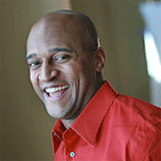 Aaron Davis
Contagious Enthusiasm to Perform Like Champions
X
Program Descriptions
Perform Like a Champion
Courage, mental toughness and the ability to change and adapt quickly are just a few characteristics that all champions possess. As a member of the Nebraska 1994 National Championship football team (considered by some as one of the best teams ever assembled), Aaron has a keen understanding of what it takes to achieve incredible results. Today's corporate environment is more competitive than ever before and it's those who are able to focus when others fold, who consistently stay at the top!

Championship Teams have NO "BENCHWARMERS"
It's impossible to obtain any sort of long-lasting success without the help of others. Championship teams don't just preach teamwork; they cultivate and foster it every day so it permeates their entire organization. Aaron shares the best practices of successful teams and characteristics of being an amazing teammate!

Leadership Made Simple!
Leadership is simple, but it's not easy. Aaron had the opportunity to be coached by one of the greatest college football coaches of all-time. Dr. Tom Osborne was the head football Coach at the University of Nebraska Lincoln for over thirty-years. His winning percentage was over 80% with three National Championships. What was more impressive was the legendary leadership style that he consistently modeled to his assistant coaches, players and administration. Why was his leadership style so successful? This presentation reveals the answers!

Be GREAT at School but Save Your BEST for HOME!
Teachers are often faced with many challenges such as teacher per student ratios, state testing, requirements to do more with less.. and the list goes on, but they still LOVE TO TEACH! Like any career, some stresses and challenges are part of the territory. These are big issues, but so is the number of educators and administrators that simply burn out as a result of giving their best at school and leaving only leftovers for their home and personal lives. This presentation will rejuvenate, refuel and remind listeners of the importance of being GREAT at school and saving their BEST for HOME!

Teaching is Great Except for the Students, Their Parents and Some of My Teammates
Have you ever found yourself ready to inflict bodily harm on someone you interact with daily, but then reason kicks in and pulls you back to reality? Difficult people just know how to bring it out of us; especially if it's someone whom we deal with on a regular basis.

The Power of YOUR Choices!
This presentation evokes both laughter and emotion. Using his personal stories and those from students across the country, Aaron challenges students to THINK about the impact of their choices. He constantly reminds them that a choice takes only seconds to make, but the consequences can last a lifetime or even take your life or the lives of others.

Leadership is SIMPLE, but it's Not Always EASY!
It seems like every day there is a new form of leadership being talked about. It's no wonder today's young people are so confused on what makes a good leader. This presentation gives them simple yet timeless truths on the characteristics of being an effective leader. Aaron also warns that although the principles to becoming a great leader may be simple, carrying them out can be difficult.

The Price of Being a Student Athlete
This presentation is one that every student athlete must hear. Student athletes are making the newspaper with increasing regularity, but unfortunately they are appearing in the wrong section of the paper. Instead of the sports pages, they are frequently being mentioned in the area that lists arrests and court appearances. Aaron shares with students the realities of being a student athlete and how the "rules" are different for them compared to other students, and how by failing to abide by the rules almost assures embarrassment and blown opportunities.

Don't Go and Look for a Job. Search for Your Passion!
The average adult will have close to a dozen different jobs with various companies in their working lifetime. One cause for this is that they simply have a "job" instead of being engaged in a career that they are passionate about. This presentation challenges students to pursue and research what their passions truly are.
Why Book Aaron Davis?


He speaks about performing like a champion, under pressure, from personal experience as a member of the 1994 National Championship Nebraska football team.
He teaches audiences that a leader sets the tone not by words, but by consistent actions, to create a winning team.
As a speaker, author and seminar leader Aaron Davis has had the privilege of delivering hundred's of presentations at conferences, meetings and seminars across the nation with outstanding success!

Aaron is a member of the National Speakers Association, the co-author of two books and the author of the inspiring Ten Minute Truths. As a seminar leader for the University of Nebraska's Corporate Manager Certification Program, Aaron's presentations have received the highest ratings by attendees in the programs twenty four year history. He has served clients in various industries, including Government, Education, Medical, Mortgage, Sales, Insurance, Agribusiness and Banking.

Aaron graduated from the University of Nebraska with a degree in Psychology. While in college Aaron was a member of the Nebraska Football team which in 1994 won the National Championship. Aaron's best friend is his beautiful wife Brooke and his greatest treasures are his two young sons Aden and Keenon and daughter, Naya.
Books

10 Minute Truths