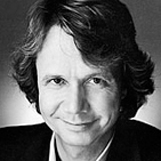 Achim Nowak
Leadership Coach
X
Program Descriptions
Power Speaking: Lessons from the Masters
Kinesthetic Communication: How we Connect at the Soul Level
The Power of Story
Leadership Presence
The Art of Connection
Why Book Achim Nowak?


Achim's masterful coaching has transformed audiences into more authentic, insightful and inspiring leaders using his personal transformation techniques.
Audiences cultivate three aspects of leadership – the power of the first impression, the power of rapport, and the power of flow.
Achim Nowak is the president of Influens, an international coaching and training firm based in South Florida, and the author of Power Speaking: The Art of the Exceptional Public Speaker, now in its third printing. Achim has coached hundreds of entrepreneurs and executives from Fortune 500 companies around the world. His approach integrates an extensive background in personal transformation techniques, conflict resolution, and actor training to help develop a powerful leadership presence. Achim and his work have been featured on 60 Minutes, The Today Show, CNN, NPR, and in the award-winning documentary "The Last Enemy".

Achim's approach to the development of public speakers has been honed through years of training actors and non-actors alike, for institutions such as The Kennedy Center for the Performing Arts, The Actors Institute, and the OBIE-award winning Theatre for a New Audience. When he is not coaching business leaders, Achim can be found leading conflict transformation initiatives in some of the chronic conflict regions of the world, for organizations such as UNESCO, Seeds of Peace, the National Coalition for Community and Justice, and the Peres Center for Peace.

Achim holds an M.A. in Organizational Psychology and International Relations from New York University and received his Mediation training at the New York City Courts. He served for over a decade on the faculty of New York University and has also been a frequent guest speaker at other universities such as Amherst College, University of Massachusetts School of Management, Brandeis University, and Columbia University.
Books
Power Speaking