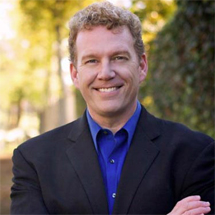 Adam Christing
Interactive Entertainer, Comedian and Magician
Traveling From
California
Why Book Adam Christing?


Adam's unique mix of leadership, humor, and creative communication, make him a truly engaging and entertaining speaker.
Success Magazine highlighted Adam as "one of the most successful young entrepreneurs in America."
He has a knack for getting everybody laughing together no matter how large or small the audience.
As one of the world's premiere interactive entertainers, Adam Christing has amused, mystified, and delighted more than 3,000 audiences across North America.

Hailed as a "meeting planner's dream", Adam Christing has become a favorite guest performer, emcee, and after-dinner entertainer for hundreds of the top companies and organizations in the world, including:

Toyota, Microsoft, Stanford University, and scores of others.

Adam Christing became a member of the world famous Magic Castle in Hollywood at the age of 17. Since then, he has been featured on more than 100 radio and TV shows, including: Fox News, CNN, Entertainment Tonight, ABC World News Tonight and NBC Nightly News.

Adam Christing has also been in national magazines and newspapers, including USA Today, FORTUNE, The Chicago Sun Times, The Los Angeles Times, and The New York Times.

Adam Christing is the author of Comedy Comes Clean: A Hilarious Collection of Jokes, Quotes, and One-liners published by Random House & Your Life is a Joke-12 Ways to Go from HaHa to Aha! Published by Markin Books.

Adam Christing earned his degree in public speaking from Biola University and has been named to Biola's Alumni Hall of Fame.