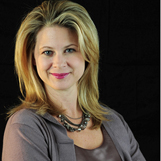 Aimee Symington
International Etiquette Expert
Traveling From
North Carolina
Why Book Aimee Symington?


Aimee provides business etiquette and international protocol advice to clients across all industries within the U.S., Canada, Europe and Asia.
She helps audiences fully understand the importance of international protocol and how it relates to business, building relationships globally across cultural boundaries, and in everyday life.
Aimee Symington worked in the corporate sector for over fifteen years prior to founding her etiquette companies, Successful Kids, Inc. and Finesse Worldwide, Inc.
Aimee was an Organizational Development Consultant working with Fortune 100 companies, a Training Manager for an international shipping company, a Human Resources Director for a dot com company, and a Senior Vice President at a financial institution where she was the project manager of a culture change initiative affecting over 100,000 associates.
Throughout her experience, Aimee has delivered etiquette advice to thousands of people in law and consulting firms, colleges and educational institutions, and to those in the healthcare, manufacturing, accounting, banking, automotive and financial industries. With her corporate background, Aimee understands the business needs of the individual and the corporation and how etiquette training can increase profits and employee satisfaction.
Aimee has appeared on NBC's The Today Show as an Etiquette Expert, and she regularly shares her etiquette advice on TV, radio, and in newspapers and national magazines such as Woman's Day.
Aimee is also the creator of the award-winning, nationally acclaimed products on manners for children called "Blunders®" and "Manner Mats®" which are now being sold internationally by Patch Products