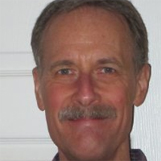 Alan Brache
Pioneer in Process Design, Best Selling Business Author
X
Program Descriptions
Strategy Implementation: From Vision to Results
A strategy is worthless if it isn't executed. Inefficient execution results in delays and cost overruns. At worst, poor execution may compromise a viable strategy. In this interactive session, Alan provides a format for execution self-diagnosis and a process for effective, efficient implementation.

Business Processes
The Cornerstone of Operational Excellence Business processes are nothing less than the way work gets done. Sound business plans, first-class talent, and leading edge technology can't compensate for ineffective or inefficient workflows. In this interactive session, Alan defines business processes and outlines a practical method for diagnosing and improving those that are most central to success.

Demystifying Human Performance Management
People can't be managed as machines. Nor are they a mystery. In this interactive session, Alan outlines the process for diagnosing and addressing the six variables that influence human performance.

Knowing Which Improvement Levers to Pull
Most improvement investments do not realize their potential returns because their sponsors do not address all of the factors that influence success. In this interactive session, Alan presents a holistic enterprise model and outlines the nine improvement levers that need to be assessed in any problem-solving or improvement effort.

Organization Health Check-up
Whether your organization is in perfect health, seriously ailing, or somewhere in between, significant performance improvement opportunities can be surfaced by a systematic "health check." In this interactive session, Alan presents a practical process for diagnosing organizational health and addressing the needs that it surfaces.
Why Book Alan Brache?


He provides practical tools and questions that help audiences identify the unique needs of their businesses and guide them to the actions they should take to address those needs.
He specializes in the facilitation of strategy development and execution, business process improvement, and issue resolution.
Alan P. Brache is the President of APB, LLC, a consultancy that specializes in the facilitation of strategy development and execution, business process improvement, and issue resolution. The firm addresses the needs of clients across industries, functions, and countries.

From 1997 to 2009, Alan was a consultant and executive with Kepner-Tregoe, an international consulting and skill development firm that focuses on strategy formulation and implementation, problem-solving and decision-making, project management, and human performance management. His client work focused on strategy formulation/implementation and operational improvement. His internal responsibilities included guiding K-T consultants in customized solution design and serving as one of the six members of the Strategic Leadership Committee.

He maintains his relationship with K-T by leading diagnosis and strategy projects as a contractor.

From 1986-1997, Alan served as co-founder and partner in The Rummler-Brache Group, a consulting and training company that specializes in helping companies implement their strategies through the design and management of business processes, organization structures, measurement systems, and human performance environments. He rotated in and out of the CEO role and had ongoing responsibilities for marketing, product development, and managing the company's operations outside of the United States.

From 1978 to 1986, he served in a number of positions with Kepner-Tregoe, including Product Manager, Technical Director of the Strategy Group, and Vice President of Product Development.

Alan has addressed groups of business executives in 22 countries. He has published articles in 25 business magazines.

In 1990, he co-authored Improving Performance: How to Manage the White Space on the Organization Chart (Jossey-Bass), the book that launched the process improvement revolution and introduced the first set of tools for comprehensively managing an organization as an integrated system. This book was updated in 1995.

His second book, How Organizations Work: Taking a Holistic Approach to Organization Health (John Wiley, 2002), enables readers to diagnose each of the variables that influences their organizations' performance.

His third book, Implementation: How to Transform Strategic Initiatives into Blockbuster Results (McGraw-Hill, 2006), focuses on the executive's role in strategy execution and initiative leadership.

His most recent book, Stepping Up: A Game Plan for Leading Your Business to the Next Level…and Thriving Once You're There (CreateSpace, 2010), guides executives of large and small organizations through an assessment of their need to compete at a higher level and, if so, through the development of a plan for addressing the seven factors that enable them to do so.

Mr. Brache graduated from Wesleyan University in Connecticut. He resides near Dallas,Texas.