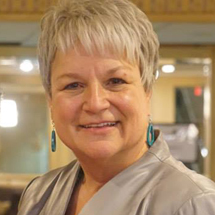 Aldonna Ambler
The Growth Strategist
Traveling From
New Jersey
X
Program Descriptions
Achieving Accelerated Growth With Sustained ProfitabilitySm
New Ways To Grow: Joint Ventures, Strategic Alliances And Virtual Corporations
Re-Energize Your Enterprise
Solving The Succession Puzzle
Capture Your Competitive Advantage
Translating Vision Into Action
Reach For It!!!
Why Book Aldonna Ambler?


Known as the Growth Strategist she has won over two dozen national and state level "entrepreneur of the year" and "public service" awards and knows what it is like to grow a business.
With over 40 years of consulting experience and 30 years as a business owner, her personal mission has long been to be a positive force of economic development to others.
Aldonna Ambler is "The Growth Strategist."

Business owners and leadership teams are repeatedly tested in their commitment, resilience, and capacity to innovate and reinvent. What are the secrets to succeeding time after time? Through a combination of speaking, consulting, executive coaching, authorship, and growth financing, Aldonna advises entrepreneurs and top business managers to "achieve accelerated growth with sustained profitability."

Bringing more than 30 years of consulting experience to her presentations, Aldonna is a compelling and content-driven speaker with a thorough understanding of growing pains. Known as "The Growth Strategist," Aldonna has been the recipient of numerous awards for entrepreneurship and economic development including Office Depot's 2001 Businesswoman of the Year award and the National Association of Women Business Owners' 2000 "Woman Business Owner of the Year."

A media expert on growth strategies, her advice has been published in over 85 articles and two books, Bound to Make $ense and Celebrate Selling the Consultative-Relationship Way.