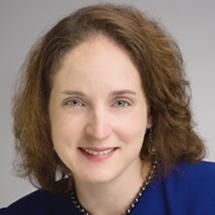 Alexandra Levit
Workplace and Generations Speaker
X
Program Descriptions
The Future of Work to 2030
This session for all types of employees will address how the global workplace, organizations, and employees will change in the next 10-15 years. By exploring the implications of these developments, individuals will be in an excellent position to be both productive and competitive in the workforce of tomorrow.

They Don't Teach Corporate in College
This session for twenty-somethings will advise on developing an effective professional persona, including how to make a positive first impression on business contacts and how to practice strong communication and diplomacy with colleagues.

Managing the Millennials
This session for Baby Boomer and Generation X managers will provide an overview of the attitudes, behaviors, expectations, and communication styles of today's twenty-somethings and will explore tactics for recruiting and effectively retaining them long-term.

Communicating Across the Generations
This session for employees of all ages will share some of the communication frustrations between the four generations currently in the workforce and provide attendees with concrete strategies to build a better sense of community in the organization.

Overcoming Gender Differences to Create a Winning Team
This highly engaging session will educate attendees on documented gender differences, By recommending specific communication strategies to reconcile men and women's sometimes conflicting perspectives, we empower both genders and help your female employees advance.

Combating the 10 Myths of Business Success
This session will offer guidance for surviving and thriving in a post-recessionary business climate that eschews controversy, office politics, and quickly promotions and is returning to an emphasis on traditional workplace values like trust and direct communication.

Why Passion is Overrated
Within the context of 70% of professionals aiming to start their own businesses, this session will focus on why "doing what you love" isn't all its cracked up to be. By the time we finish extolling the virtues of established companies and strategizing about how to create meaningful work in one's current job, your employees will be begging you to stay instead of looking for greener pastures.

Motivating Yourself to an Extraordinary Career
At a time when job dissatisfaction is at an all-time low, this session explores how individual employees can build their intrinsic motivation to succeed at work and feel better about their career prospects. Shared strategies include coping effectively with re-organization and pursuing entrepreneurship.


Why Book Alexandra Levit?


Known as one of the premiere spokespeople of her generation, Alexandra regularly speaks on generational issues facing modern employees.
Alexandra has ten years of experience providing integrated marketing communications solutions for Fortune 500 companies.
Alexandra Levit's goal is to prepare organizations and their employees for meaningful careers in the future workplace. A former nationally syndicated columnist for the Wall Street Journal and writer for the New York Times, Fast Company, and Forbes, Alexandra has authored several books, including the international bestseller They Don't Teach Corporate in College.

Alexandra recently became a partner with organizational development firm PeopleResults. She consults and writes on leadership development, human resources, entrepreneurship, career and workplace trends on behalf of numerous Fortune 500 companies including American Express, Canon, Deloitte, DeVry University, Intuit, SilkRoad, and Staples, and has spoken on these topics at hundreds of organizations around the world including Abbott, Aetna, Bank of America, Cardinal Health, Campbell Soup, the Federal Reserve Bank, the Human Capital Institute, McDonalds, Microsoft, PepsiCo, the Society of Human Resource Management, and Whirlpool.

In the last several years, Alexandra has conducted proprietary research on the future of work, the millennial generation, gender differences and bias, and the skills gap. She also served as a member of Business Roundtable's Springboard Project, which advised the Obama administration, the U.S. Department of Labor, and the U.S. Department of Defense on current employment issues.

Alexandra is also a frequent national media spokesperson and is regularly featured in outlets including USA Today, National Public Radio, CNN, ABC News, CNBC, Forbes, the Associated Press, and Glamour. She was named an American Management Association Top Leader for 2015 and 2014 and has also been Money Magazine's Online Career Expert of the Year and the author of one of Forbes' best websites for women.

A member of the Northwestern University Council of 100 and the Young Entrepreneur Council, Alexandra received the prestigious Emerging Leader Award from her alma mater. The award honors a Northwestern graduate under 35 who had made a significant impact in her field and in society. She resides in Chicago, IL with her husband Stewart and their two young children.