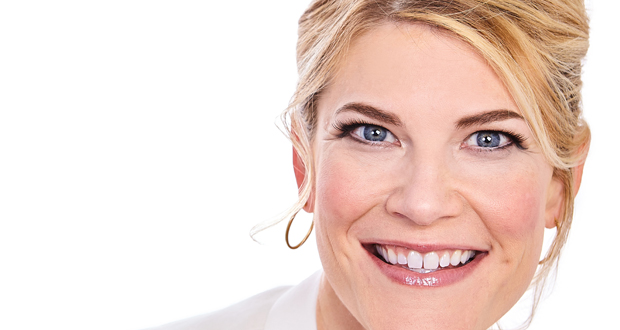 AmyK Hutchens
Speaker. Author. Trainer. Business Strategist.
Traveling From
California
X
Program Descriptions
The Power of Pro table Conversations: Leadership
In this compelling and energetic program, leaders will be inspired and equipped to raise the performance & productivity of their teams. Through humor, insight and experience, AmyK provides real-world, straightforward tools that have immediate practical applications. AmyK shares with leaders how to ignite and harness the brilliance in teams in order to create unprecedented competitive advantages that will drive businesses forward faster.

The Power of Pro table Conversations: Sales
Critical sales opportunity in your future? AmyK can help. In this interactive, roll-up-your-sleeves program, AmyK introduces sales tools and demonstrates exactly how to use them so audiences can quickly acquire "close-it-yesterday" skillsets and processes for moving sales forward faster.
AmyK's humor and wisdom will demystify some of the most challenging sales scenarios and will ignite even the most experienced team member to nod and note-take about something novel to put into practice.
Incorporating the latest brain research, AmyK's high-energy, fun and insightful sales strategies will motivate and inspire your team to increase the effectiveness of their sales pipeline from lead generation to check received. Whether a seasoned sales professional or someone brand new to business development – every participant will leave red up and ready to take action knowing that sales happens one conversation at a time and they control the quality of these conversations.

The Power of Pro table Conversations: Creativity & Innovation
It's time to THINK DIFFERENTLY! Does your company have the right skills to take on tomorrow? Do your people possess the behaviors necessary to create a culture that fosters innovation and generates long-term growth? What's the secret to getting your next great idea?
In this provocative and eye-opening presentation, AmyK shares how to generate more creative ideas and how to take these ideas to market... fast! Invite AmyK to deliver this highly interactive and engaging program and take a refreshing plunge into the boundless waters of Big Thinking.

The Power of Pro table Conversations: Story
In this life-igniting, goose-pimple-raising keynote, AmyK shares insights and tools critical for leaders to successfully face and conquer their biggest fears and challenges.
With over twenty-years of experience working intimately with executives as a business strategist, consultant & coach, AmyK knows the secrets leaders keep – what makes their stomachs turn, their palms sweat and the thoughts that cause them to toss & turn at 3am. With humor, wisdom and powerful stories, AmyK sheds light on the fears leaders face, shares practical steps for choosing and crafting stories that drive better behaviors and busts the myth that it's lonely at the top.
Learning to be driven not by circumstances and reactions, but by the core desires of our essential self, AmyK's easy-to-use assessments and tools will help leaders re-write their stories for healthier, happier endings and more pro table results... both personally & professionally.
A former executive of a billion dollar global consumer products company and awarded the Vistage UK, International Speaker of the Year, (World's Leading CEO Membership Organization) AmyK is a dynamic, energetic catalyst for driving businesses forward faster. With 100+ presentations per year, AmyK travels the globe sharing with executives, in uencers and go-getters HOW to con dently & competently navigate their toughest conversations without saying something they regret, giving their power away or damaging their relationships. With humor, insight and experience she engages and inspires audiences to master The Power of Pro table Conversations.

AmyK's clients include The Home Depot, Starbucks Canada, AT&T, Expedia, Lockheed Martin, Securian Financial, IBM, Wells Fargo, Walmart, John Paul Mitchell Systems and hundreds more. AmyK is a featured contributor for Entrepreneur magazine, and her latest book, The Secrets Leaders Keep, is an Amazon bestseller. AmyK received her M.S. from Johns Hopkins University, and has been a featured guest on numerous TV and radio networks including Bloomberg, NBC, Fox and ABC.
Books

The Secrets Leaders Keep