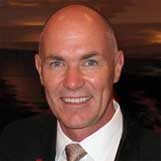 Andre J. van Rensburg
Management & Team Consultant
X
Program Descriptions
6 principles of Synergy: Each principle can be presented as a group or presented individually for more in depth focus in his keynote addresses or his workshops.

1) Territory: Know your business, know your customer, know your competition and truly understand what justifies your existence in the territory your team occupies; ZEBRAS form teams in order to survive. Andre identifies the principles the Zebras implement consistently. He then effectively illustrates how we in our business 'territory', can implement the same principles to achieve territorial advantage or supremacy.

2) Trust: Create a culture of trust in the team – this starts at the top – This is about effective leadership; HYENAS form teams to face and attack seemingly uneven odds. Andre identifies how HYENAS rely on trust to achieve success against these odds. He then effectively illustrates how we in our business, can implement the same principles to achieve a greater opportunity for success and overcome even when odds are stacked against us.

3) Energize your team through rituals that strengthen the pack: Create effective and efficient communication channels to prevent conflict and misunderstanding; LIONS are social killers and hunt a vast array of animals. Their hunting strategy is extremely successful. Although collaborative hunters and great team members in the 'hunt' they are selfish 'eaters' causing continuous and vicious conflicts in the pride. Andre identifies how we in our businesses, can implement rituals to strengthen our teams.

4) Attention to detail and focus: Know the team objective and make sure every member of the team understand their role to achieve this objective – this is about setting and executing goals; African Wild Dogs use focus, energy, motivation, communication and sharing equally to achieve success. It is the most successful hunter in the Africa bush. Andre highlights these individual characteristics the African Hunting Dogs implements consistently. He then effectively illustrates how we in our respective businesses, can identify the characteristics and illustrate how we implement these principles to achieve team success.

5) Maintenance: Constantly evaluate your team's position in terms of the past and the future. Train the new members of the team to learn from previous experiences - good and bad and be prepared to evolve with changing circumstances; Andre presents a riveting and informative account of how ELEPHANTS use their management and organizational skills to continuously take stock of their current situation, provides learning experiences for the younger elephants in the herd and set goals.

6) Strengths: Know and maximize the strengths of your team and its members; CHEETAHS use amongst other individual strengths, their incredible speed and balance to achieve success. Andre highlights the individual strengths the CHEETAH implements consistently. He then effectively illustrates how we in our respective businesses, can identify individual strengths and how to maximize these strengths to achieve team success.
Why Book Andre van Rensburg?


A dynamic and inspiring presenter, Andre uses his in-depth knowledge of African wildlife behavior as a metaphor to transform teams.
His in depth knowledge of the animals in the African outback has made him recognize the importance of territorial, awareness, maximizing individual personal strengths, creating rituals to strengthen the pack through social interaction, trust, focus and team maintenance.
His approach is unconventional and different simply because he uses analogies with nature and the lessons that teams can learn from African animals that live in packs, herds and prides.
Andre J. van Rensburg is a management consultant and highly sought-after keynote and motivational speaker on the subjects of identifying your business' territory, leadership, leveraging strengths, successful and sustainable teamwork. An American citizen, he was born in South Africa and has worked in various parts of the world including South Africa and the UK. He has been living in the USA since 1999. He has a legal and a post - graduate qualification in Real Estate Development. He was the CEO and majority shareholder of the oldest privately owned real estate company in South Africa. Since moving to the United States, Mr. van Rensburg has owned several successful companies including Steer & Company USA, Prudential Commercial Real Estate, and People's Dynamic Development - a management consulting firm.

Mr. van Rensburg has delivered presentations about various aspects of management, leadership, commercial real estate and the creation of successful and sustainable teams. He has taught various specialty commercial real estate- and leadership courses all over the world. Mr. van Rensburg is a senior instructor for the CCIM Institute and Realtor's Land Institute. He has been awarded the 2009 Instructor Rising Star Award by the CCIM Institute. He was also awarded the 2009 and 2010 Instructor of Distinction for the Realtor's Land Institute and the 2011 CCIM Instructor of the Year—Introduction to Commercial Real Estate. He is also a Paul Harris Fellow.

Mr. van Rensburg recognized after running several successful companies and working with very dynamic and successful people that there are certain uniform principals that successful people and companies all consistently apply. He has been sharing these principles to international audiences for many years. His incredible passion for the African bush together with his training, understanding of people and experience in the business world has created a natural platform for him to excel in speaking, teaching and consulting. His approach is unconventional and quite different from traditional keynote sessions simply because his TEAMS – "Together Everyone Achieves More Success" series uses analogies with nature and the lessons that teams can learn from African animals that live in packs, herds and prides. He illustrates why teams have excelled while great individuals have perished in these economic times. He uses video footage and pictures to show how a true understanding of natural behavior within a team and leveraging that knowledge affords the members a greater opportunity to success.