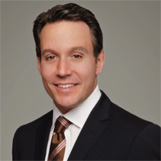 Andrew Deutscher
Transforming the Way We Work
X
Program Descriptions
Feuling Sustainable High Performance: Building Capacity in a World of Relentless Demand
Think for a moment about your typical workday. Do you wake most days still feeling sleep-deprived? Check your email before you get out of bed? Run from meeting to meeting with no time in between?

The way we're working isn't working.

The Energy Project's expert speakers will introduce participants to a scientifically based approach to building capacity and give them a roadmap for how to move from the Survival and Burnout Zones into the Performance Zone.

Becoming a Chief Energy Officer: Leading Sustainable High Performance
The prevailing wisdom is to play to your strengths, however a strength overused eventually becomes a liability. Honesty in the absence of compassion is cruelty. Courage without prudence becomes recklessness.

Energy Experts will build awareness around the key opposites all big leaders must learn to balance and share strategies to help them integrate the learnings into their management practices.

Insulin Resilience: How Diabetes Shapes Lives for the Better
The goal of the keynote is to inspire. It is to inspire the type 1 community specifically to think differently about what a diagnosis means and how those living exceptional lives with type 1 view their condition. The commonality among all those living with type 1 at the highest levels teach us something very important about how all of us can approach the condition differently. It's these insights that I share through stories and examples that serve to inspire and influence positive change. The message goes deeper than just type 1 in offering an approach to all audiences who want to be inspired to move beyond challenges and live with greater satisfaction and pride. The message is a reminder that some aspects of our lives that are the most challenging end up serving us the most.
As a charismatic and energetic worldwide keynote speaker, author, performance expert, and change agent, Andrew instills today's critical skills of self-awareness, empathy, resilience, absorbed focus, and perseverance in the face of increasing demand and stress. The emerging science of high performance proves definitive links to today's most engaged, profitable, and progressive companies.

Andrew serves as a Vice President at The Energy Project, a company that helps individuals and organizations fuel energy by harnessing the science of high performance. He also is the author of a new book that captures the essence of story and purpose to overcome obstacles and achieve sustained excellence. His increasing popularity as a speaker combined with his corporate and entrepreneurial background have attracted companies such as Apple, Intel, Coca Cola, Genentech, GE, Lego Systems, Merrill Lynch and many others to his speeches and trainings.

Having worked his way up from an account executive at a television station to SVP of Sales for Sony Pictures Television in the furiously competitive entertainment industry, Andrew forged his path to success with personal connection, fortitude, persistence, creativity and humility. A corporate wide reduction at Sony leaving him unemployed and the subsequent chronic illness diagnosis of his youngest child served as the turning points to live a life with greater energy, passion, deeper meaning and purpose.

Andrew's determination and triumphant comeback personally and professionally is the backdrop for a rich, inspiring, and uplifting experience that changes lives. Delivered with authenticity, humor, command and the desire to lift others yields personal breakthroughs that help them attain their highest potential both at work and in life.
Books

Typecast