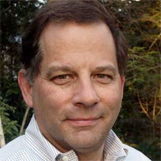 Andrew Savitz
Business Sustainability Strategist
Traveling From
Massachusetts
X
Program Descriptions
The Triple Bottom Line: How the Best Run Companies are Achieving Economic, Social and Environmental Success - and How You Can Too
Why Book Andrew Savitz?


He has over 25 years of hands-on experience assisting corporations to become leaders in sustainability, environmental performance, measurement and accountability.
He helps clients develop and implement assess, design, and implement sustainability strategies using human capital while building awareness and competency within their organizations.
Andrew Savitz is an author, speaker and business advisor with over two decades of hands-on experience assisting corporations to become leaders in sustainability strategy, environmental, social and economic performance, measurement, reporting, stakeholder and employee engagement and culture change. Andy wrote The Triple Bottom Line (Wiley, 2013, 2nd edition) and Talent, Transformation and the Triple Bottom Line. (Wiley, 2013). TBL is considered a classic in the field and has been used by many companies as a primer and guidebook on sustainability. It is also a textbook in sustainability and business education. TTT covers the role of human resources and employees in the transformation to sustainability and is considered the "field defining" book for HR professionals and sustainability officers.

Savitz was recently appointed Program Chair for the Responsible Business Initiative at the Boler College of Business, part of John Carroll University, in Cleveland Ohio. The Boler School is revising its MBA and undergraduate curriculum around the Triple Bottom Line and Savitz is working with the faculty to incorporate sustainability into core business classes and is developing a two day "Sustainability Boot Camp" for incoming MBA students.

As a lead partner in PricewaterhouseCooper's global Sustainability Business Services practice, Savitz provided sustainability services to numerous large and medium sized corporations around the world. Savitz was PwC's liaison delegate to the World Business Council for Sustainable Development and represented the firm on environmental and sustainability related matters at the US Conference Board.

Now, as a senior consultant at Sustainable Business Strategies, Andy assists companies to assess, design, and develop sustainability programs from vision to reporting, including strategy, innovation, goal setting, implementation, productivity, measurement and reporting. He has worked on a broad range of issues including environmental, health and safety management and compliance, sustainable finance, human rights and gender equality, fair trade, privacy, community and investor relations, human resources and labor issues. He has worked extensively with codes of conduct, national and international standards and guidelines including the United Nations Sustainable Development Goals, the Global Reporting Initiative, the CERES principles, the Dow Jones Sustainability Index, and the Sustainability Accounting Standards Board (SASB). He is considered an expert on responsible investment, stakeholder engagement and measurement and reporting.

Andy created the environmental advisory services practice at Coopers & Lybrand, leading it to become the partner-in-charge of PwC's Environmental Enforcement and Compliance Management services. His practice assisted companies to develop and implement environmental compliance, due diligence and performance management programs. Savitz also was a regional leader of PwC's Governance, Risk and Compliance services and an expert witness on a number of matters.

Prior to PwC, Andy was General Counsel in the Massachusetts Office of Environmental Affairs. He directed legal matters for the Commonwealth related to environmental affairs, environmental law, regulations and policy. As the Commonwealth's first Assistant Secretary for Environmental Law Enforcement, Savitz created the Massachusetts Environmental Crime Strike Force which coordinated the environmental enforcement of criminal and civil laws throughout Commonwealth. Andy also worked on the regulatory and policy aspects of Environmental Impact Assessments under the Massachusetts Environmental Policy Act (MEPA), and on efforts to improve the Commonwealth's hazardous waste cleanup, air pollution control and coastal zone development laws.

While General Counsel, Andy worked with the Environmental Law Institute in Washington, D.C., teaching seminars on environmental law and regulations, compliance and enforcement, environment and the media, environmental ethics, and environmental negotiations. He obtained a grant and created, organized, directed and helped teach the nation's first environmental training program for state court judges to approximately 75 judges in New England. He created and taught, for several years, a two-day communications training program for the Global Environmental Management Initiative, where he was a frequent speaker.

While attending Georgetown University Law Center at night, Savitz staffed the United States House of Representatives, Commerce, Consumer and Monetary Affairs Subcommittee. He developed hearings on finance and consumer protection. He drafted the Corporate Democracy Act, which was introduced to Congress in 1980 and presaged many of the corporate governance issues being debated today.

Savitz founded the Massachusetts League of Environmental Voters and served on the Board of Directors of the Environmental League of Massachusetts, and the Advisory Board of the Boston Zoos. He was appointed by U.S. EPA Administrator Carol Browner to the National Environmental Educational Advisory Committee, and served on the Steering Committee of the Harvard University, John F. Kennedy School of Government, Environmental and Natural Resources Program.

Savitz graduated from the Georgetown University Law Center, where he was an editor of the Georgetown University Law Review. He attended New College Oxford as a Rhodes Scholar, earning a degree in Philosophy, Politics and Economics. He graduated, Phi Beta Kappa, from The Johns Hopkins University.

Andy lives in Brookline, Massachusetts. He is an avid, life-long Boston Red Sox fan.