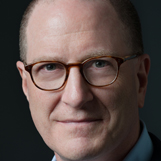 Andrew Sobel
Helping Companies and Individuals Build Clients for Life
X
Program Descriptions
Develop your clients for life.
By understanding the ingredients of lifelong client loyalty, you can implement strategies to deepen and broaden your client relationships and accelerate revenue growth.

Create trusted client advisors.
Trusted client advisors exemplify seven specific attributes that set them apart from average professionals and enable them to build relationships at the highest level of any client organization.

Use power questions to create breakthrough relationships.
Andrew's international bestseller, Power Questions, has been translated into ten languages. Learn to use powerful questions to understand your clients' most important needs, define problems more broadly, and connect deeply on a personal level.

Innovate and collaborate using the Beatles Principles.
The Fab Four sold 1.4 billion records by creating a whole that was greater than the sum of the parts. Learn how they collaborated to write their songs, continuously innovated, and built extraordinary fan loyalty.

Power Relationships: The laws for building extraordinary relationships
Discover the underlying principles that will enable you to connect, become relevant, and develop deep personal relationships with prospects and clients.
Why Book Andrew Sobel?
As the leading authority on how to develop and institutionalize long-term client relationships, Andrew's content is original and provocative.


Andrew's message is extraordinarily relevant to companies that want to differentiate themselves and grow in increasingly crowded markets.
Andrew Sobel is the leading authority on the strategies and skills required to earn lifelong client loyalty and build trusted business partnerships. Andrew is the most widely published author in the world on this topic, having written eight acclaimed, bestselling books on professional relationships including Power Relationships, Power Questions, All for One, and Clients for Life. His last book, Power Questions, has been translated into ten languages and spent 52 weeks on the Bookscan National Business Bestseller list. He has also published over 150 articles and contributed chapters to four books on leadership, strategy, and marketing.

Andrew helps companies and individuals build their clients for life. He speaks regularly to organizations about the best practices and innovative strategies that will help them develop deep, trusted relationships at all levels of their clients' organizations. He has worked for 31 years as both a strategy advisor to senior management and an executive educator and coach. Many of the world's leading companies number among Andrew's clients. These include established public companies such as Citigroup, Bank of America Merrill Lynch, WPP, Xerox, Experian, Hess, Cognizant, UBS, and Lloyds Banking Group; and also many privately held professional service firms, including Deloitte, Ernst & Young, Sidley Austin, Bain & Company, Towers Watson, Spencer Stuart, Strategy& (formerly Booz & Co.), and many others.

His articles and work have been featured in a variety of publications including USA Today, The New York Times, Business Week, the Harvard Business Review, Forbes, and strategy+business, and he has appeared on numerous national television programs.

A former Senior Vice President and Country Chief Executive Officer with Gemini Consulting (formerly the MAC Group), Andrew lived and worked in Europe for 13 years and speaks four languages. He graduated from Middlebury College with honors and earned his MBA from Dartmouth's Tuck School. He is president of Andrew Sobel Advisors.
Books