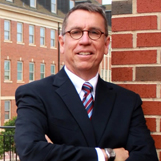 Andrew Urich
Corporate Training Facilitator
X
Program Descriptions
EXECUTIVE PRESENTATION SKILLS
TRANSFORM YOURSELF INTO A DYNAMIC PRESENTER: Whether you find yourself in front of a large group, your colleagues at a conference table, or a one-on- one business lunch, this program will help you win over your audience and get your point across. The focus of this program is on developing your presentation skills and learning how to present your ideas with conviction, confidence and poise—and without fear. The effectiveness of this program flows from three unique empowering concepts:

1) you will learn to be yourself and develop your own style
2) you will learn to avoid the many pitfalls that derail most presenters
3) you will develop the skills necessary to plan a dynamic and persuasive presentation.

Most importantly, you will gain presentation skills by making an actual presentation. The first session is a three-hour program on Day 1. The second day is optional, and participants will give presentations which will be filmed. Constructive feedback will occur on Day 2 with the presenting participants and the instructor. Participants will be involved in giving feedback on each other's presentations.

THE POWER OF INFLUENCE
GETTING ALONG AND GETTING THINGS DONE: Profitable relationships are the key to any successful enterprise. This program will help you develop the skills necessary to establish and maintain a productive working relationship with both outside clients and among individuals within your organization. This program focuses on the science and practice of persuasive communication skills as it applies to your need to "get your point across" or "get things done" while maintaining positive relationships. This course relies on lecture, discussion and exercises for practical application of the concepts.

Getting people to say "yes" is the backbone of any influence opportunity. This program brings influence research to the real world and introduces a system for planning and executing influence opportunities. The approach focuses on four key factors that increase the likelihood of building consensus in your position. Consideration of these factors before any opportunity arises to influence others allows you to: (1) learn to break the barriers that often block your message; (2) craft a clearer message that will lead others to respond in a positive manner; (3) reach agreements on your terms; (4) develop the skills necessary to be an effective and well-received messenger; and (5) learn to avoid conflicts and confrontations.

NEGOTIATION SKILLS
TUNE UP YOUR NEGOTIATION AND PERSUASION SKILLS: Better negotiations lead to higher profits. Human interaction and persuasion are among the most important skills affecting your success in business today. These skills are particularly vital during formal and informal negotiations. This seminar will help you improve and sharpen the skills necessary to be a successful negotiator. You will develop the ability to change your negotiation style based on an understanding of persuasion, clear thinking, and logical planning. You also will learn to identify factors that significantly impact negotiation through a series of discussions and group exercises. This seminar combines research and actual case studies to facilitate significant and permanent improvements in your negotiation planning and execution.

PROFESSIONAL IMAGE
POSITION YOURSELF FOR SUCCESS: This course is about selling yourself, because you are constantly selling yourself and your organization. Great products and ideas don't sell themselves—they need marketing. And so does every businessperson. This course is not about shameless self-promotion—it's about managing how you are perceived by others. People will make judgments about you; so if you don't control your image, other people will. In this workshop we look at you as the product and we work on your personal marketing strategy by developing your own personal brand.

CRITICAL THINKING
LEADING INNOVATION AND VALUE CREATION: Both organizations and individuals profit from the ability to create value. High-value individuals have the ability to solve problems, make good decisions, and to create profitable ideas. This program focuses on the vital role that mindset and thinking play in the development of these skills. For the purpose of this program, critical thinking refers to thinking that is disciplined, objective, purpose driven and goal directed. With a practical emphasis, the definition is further defined to "using your brain to create value for you and your organization." The program also includes an application for fighting bureaucracy and unleashing your creative and innovative spirit.

This program is not intended for everyone. Participants will be encouraged to challenge the status quo and question conventional wisdom. In doing so, they will question core beliefs and world view and entertain the notion that we may never "have it all figured out." In short, the goal is to help participants become conscious of their thought processes and to give them tools and ideas to improve the way they think.

ETHICS AWARENESS
MANAGING FOR AN ETHICAL WORKPLACE: This program focuses on ethics awareness and addresses two principal issues:

1) How do I really know whether I am ethical?
2) How can I build management skills that have been proven to foster an ethical workplace?

Our goal is to help build management skills that have been proven to foster an ethical workplace. In addition to heightening awareness of ethical problems in business, we look at the main causes of unethical behavior and develop specific management practices to reduce or eliminate problems. This program relies on cases and discussions to help achieve the objectives and reinforce the concepts.

This program was developed in conjunction with a Fortune 500 company to which Professor Urich has presented it corporate-wide to more than 3,000 employees. This program has been embraced by corporations who wish to continue their high ethical standards during the challenging times ahead.

1 Awareness is the most effective way to change human behavior
2 A few bad apples can bring down an entire organization
3 Identify the causes of unethical behavior
4 Identify the rationalization trap
Andrew L. Urich, has been teaching at Oklahoma State University since 1986. He is currently an associate professor of management and the Director of Student Development in the Eastin Center for Talent Development. His experience teaching business, law, and critical thinking to university students is not limited to the US. He served as a member of the Executive MBA faculty at Zayed University in Abu Dhabi and Dubai from 2004 until 2012.

Professor Urich received an accounting degree from Wittenberg University and a law degree from Case Western Reserve University. In over 20 years of experience he has presented at nearly 2,000 corporate training programs and conventions. Andrew has presented to such notable clients as Conoco, Chesapeake Energy, Bank of Oklahoma, Blue Cross Blue Shield, Tyson Foods, ISNetword, Halliburton and the United States Air Force.

While away from his students, Andrew enjoys adventure travel to far-flung regions of the world. His adventures have led him to over 50 countries and he has climbed mountains in South America, Central America, Asia, and Africa's Kilimanjaro.