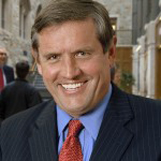 Andy Boynton
Dean of Boston College's School of Management
Traveling From
Massachusetts
X
Program Descriptions
High Performance Leadership and/or Teamwork
Boynton's focus is on leadership and teamwork within an organizational context (vs. political leadership, for example). The emphasis can be on strategic leadership from the point of view of senior executives or leading teams or project-related initiatives.

Strategy Formulation and Implementation (Execution)
Boynton can create workshops or planning sessions focused on the formulation and implementation of business or functional strategies and work with any level executive team.

Leading and Managing Change
Leading and managing change is essential for most organizations today trying to keep up with competitor, customer, technological, and other external changes. Boynton can customize sessions on change management-leadership for firms.

Innovation and Problem Solving — The DeepDive™
DeepDive™ ignites any workshop or conference meeting into a dynamic, high energy, very interactive problem solving or opportunity shaping event. In three hours to one day, the DeepDive™ leverages your talents, brainpower and experience to create tangible solutions to a wide variety of business issues such as planning change, creating a vision, formulating a strategy, redesigning a process, or launching new services. Boynton helped co-create DeepDive™ which has been used hundreds of times with firms around the world to ensure the most successful workshops, meetings, or conferences possible.
Why Book Andy Boynton?


Andy demonstrates how ideas drive progress for individual leaders, high performance teams, or winning organizations as he shares stories of great idea hunters from Henry Ford to Pablo Picasso, Thomas Edison to Warren Buffett.
He motivates audiences using videos, case studies, experiential exercises, concepts and theory, and teamwork, to bring leadership to life.
He demonstrates to audiences how creating world-class "Idea Hunter" capabilities and culture in your organization will lead to high performance leadership and teamwork, innovation, creativity, and effective change management.
Andy Boynton is Dean of Boston College's Carroll School of Management, an active author of books and articles, and is the co-creator of DeepDive™, a powerful and proven catalyst for innovation. Under Andy's leadership, The Carroll School at Boston College has thrived and was ranked as the 3rd best undergraduate business school in the country by Bloomberg Businessweek.

Prior to joining Boston College, Andy was a professor of strategy and leadership for over ten years at the prestigious IMD in Lausanne, Switzerland. At IMD, Andy designed and led many executive programs with leading companies and was the creator and program director of one of the world's top ten Executive Global MBA programs.

His latest and acclaimed book, The Idea Hunter: How to Find the Best Ideas and Make them Happen (Jossey-Bass), focuses on making innovation a key leadership skill and providing motivation and guidelines to unleash every leader and knowledge professional's creative capability.

Andy is a 1978 graduate of Boston College, and earned his MBA and PhD at the Kenan-Flagler School of Business, Chapel Hill, North Carolina. He has been a professor at the highly ranked Kenan-Flagler School of Business, UNC Chapel Hill, and the Darden School of Business, University of Virginia.

Andy's research agenda today includes projects related to innovation, leadership, and strategy, targeting firms and industries where expertise is a source of competitive advantage. If you want to hunt for some good ideas, Andy's popular leadership blog is found on Forbes.com.