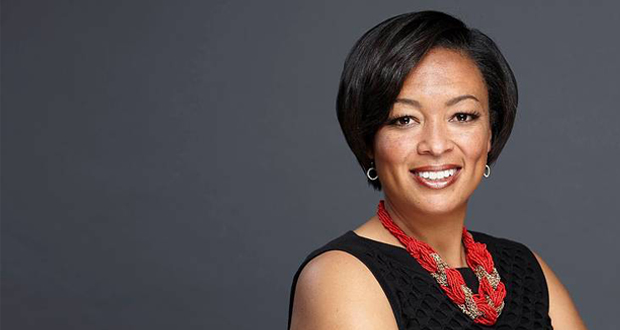 Angela Hucles
Soccer Analyst, Sports Leadership Expert, Olympian
Traveling From
California
X
Program Descriptions
Reimagine Leadership

The workforce has changed over the last 50 years, so our methods of reaching goals and milestones must adapt in order to continue success. How we perceive leadership and develop leadership needs to be reimagined to not only stay current but to put yourself and your company in the winning lane.

Why we need Introverted Leaders

Revealing why the special qualities introverts contribute to teams is invaluable for success. As a two-time Olympic gold medalist and president of the Women's Sport Foundation, Angela Hucles knows first-hand about the hidden power of introverts. In the world of sports, athletes train to be their best by tapping into their "inner-introvert" and finding moments to lead. The same tactic can be applied off the field. Teams in all segments of life need the special leadership qualities introverts contribute. By identifying and celebrating the hidden power of introverts, we can translate these elements into greater success in our schools, the workplace, and at home for people of all ages.

Getting to Why

In life and in business we have moments of adversity and times we look to overcome blocks and difficulty. The answer is in the question "why", and understanding the ways to discover and answer this question is the key to finding yourself on the other side.
PROFESSIONAL RANKS
Hucles began her playing career with the Boston Breakers in the inaugural seasons of both the Women's United Soccer Association (WUSA) in 2001 and again in 2008 with Women's Professional Soccer (WPS).

With the national team, she started in 48 of her 109 career appearances for the USWNT and is currently ranked 24th on the all-time U.S. appearances list. She was a member of two Olympic-gold winning teams (2004, 2008) and finished third in two World Cups (2003, 2007). Her biggest role with the squad came in the 2008 Summer Olympics, where she led the U.S. team with four goals, two of the goals coming in the U.S. semifinal victory over Japan.

COLLEGIATE CAREER
Hucles played at the University of Virginia from 1996-1999. While at Virginia, she was a first team All-ACC Selection and a 4 time Mid- Atlantic Star. Hucles ended her career at Virginia as the all-time leader in goals with 59 and also the all-time leader in points with 138. She currently holds the record at the University of Virginia for most game- winning goals with 19. She was listed as a finalist for the prestigious MAC Hermann Trophy in 1999.

HUMANITARIAN EFFORTS
With a passion for helping others achieve their goals and dreams and over 25 years of experience in the sports industry, Hucles founded Empowerment Through Sport in 2012, an organization focused on discovering sports leadership skills and athlete transitions that translate to life success. Hucles has regularly volunteered in many community programs and has become a regular speaker on topics of sports leadership, equality, inclusion and safe spaces, anti-bullying, and the power of sport and its impact on personal growth and development. Hucles also serves as the Women's Sports Foundation President since January 2015. In 2009, the U.S. Soccer Foundation named her Humanitarian of the Year.