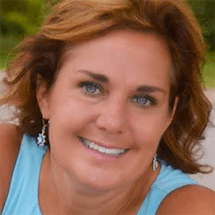 Annie Meehan
Motivational & Inspirational Speaker
X
Program Descriptions
Be the Exception…7 STEPS TO TRANSFORMATION
Career, Health, Relationships, Life
We can break the rules that do not serve us anymore to become the Exception. Just because we have always done it this way does not mean it should not be challenged to see if there is a better way. Who is ready to become the Exception?

1. Be Honest…The Truth truly sets you free
2. Be Open…You might be surprised and grateful for what comes in when we open ourselves up
3.Be Healthy…It is never Selfish to take care of ourselves, Your Health is one thing we can't replace
4. Be Flexible…Change is inevitable, How do you deal with it?
5. Be Gentle…Be patience with yourself and others, life is full of challenges.
6. Be Couragous…Be Brave, Take on the big stuff, stand up for yourself and be ready to take risks!
7. Be Authentic…If you are not true to yourself, your story & your message who will be? Be Proud of who you are.

LIVING A LIFE OF IMPACT – Motivation | Inspiration | Life Changing
Annie shares about hope, opportunity and believing we are all extraordinary. Sharing with someone each day that they too are extraordinary.

Annie reminds us to encourage people, not only on their bad days, but on their good days, too. She reminds us we are never alone and that life is about creating meaningful connections. How do you want people to remember you? What will they remember about you? Will you have touched them? Did you smile and make them feel special?

In this presentation you will discover:
Intentional Living – How to set an intention in the morning for your day
Make it Happen – It's not magic
Purpose – Finding your Why
Adaptability – How to deal with change
Commitment – How to stay the course
Tools – What is in your toolbox

THE RIDE OF A LIFETIME – Goal Setting | Change Management
Annie shares her story about The Ride of a Lifetime.
Annie shows, with her simple story, how a goal can be reached, how you can make an impact on others, and reaching further than you thought possible.
What started out as a fun idea for Annie and her friend became one of her most challenging and exciting experiences in her life. She shares her story and the stories of others and why they were on the same ride.

After this presentation you will understand:
Reaching – How to land among the stars
Integrity – When to not let others stop you
Decisions – How to stick and stay
Encouragement – Where encouragement and expectations meet

CANES – FIVE KEYS TO WELLNESS – Wellness | Stress Management
Annie will teach you simple, creative and fun ways to make health and wellness a priority at work and at home each and every day. With small changes, adding a few easy tools, you can transform your body and energy over time.
There is no magic pill, but Annie will show you, with a little change and commitment, you can have the healthy body you have always wanted.
There are times in life we need a crutch or a cane, but with Annie's CANES you will learn to live a healthy life.
In this presentation you will discover:
Commitments – How consistency over time equals commitment
Accountability – Who is your partner in this
Nutrition – WWH what when and how much
Exercise – Why moving today keeps you moving tomorrow
Supplementation, Stress and Sleep – How the 3 S's impact your health

THE GIFT OF FAITH – Inspiration | Wellness
Annie shares stories of the angels that have come into her life over the years. Annie also shares about how you are an angel to others and where you can be an angel.
Annie reminds us there are people all around us that have moments when they need an angel. Learn how you can step in and help. The smallest thing to one person can often be what gets another person through life's challenges.
Think about the times in your life when someone smiled at you, did you smile back? How about the child that smiled at you in the store, did you feel the love?
Those are the angels that touch our lives on a daily basis.

After this presentation you will understand:


Faith – The three good F words
Angels – How to see the invisible
Individual – The butterfly effect
Truth – What needs to be said when you are speaking in love
Heart/Home/Heaven – Why we long for more and know the final homecoming is yet to come

ELIMINATING EXCUSES – Leadership | Motivation
Annie shares how to eliminate excuses and expose the extraordinary in all areas of life: fitness, finance, personal, professional, mental, spiritual, and relational. She will show you how to feel balanced, alive, and focused!
Annie not only talks the talk, but has walked the walk. Her audience will walk away with three keys to living an extraordinary life: 1) Empowerment to engage in meaningful connections, 2) Determination knowing that detours don't have to define you, and 3) Motivation for her audiences to immediately take action.

When you leave this presentation you will understand:
Eliminating Excuses
X-nay on the nay-say
Create meaningful connections
Understanding why
Serve, Self-fill
Expose Extraordinary
Stick to it
Annie is a Motivation Speaker and a Life Coach. This powerful successful woman, with heart and determination, will awaken your audiences to action.

Annie's gift of being a go-getter & motivator is contagious. What she is best at is bringing energy and positivity to every event. Her smile will light up the room and engage her audience. Your people will leave Annie's presentation wanting to take action now! Annie's life experiences and enthusiasm will captivate and encourage the mindset of the listener to recognize that: "I CAN HAVE AN AMAZING LIFE."

Annie uses personal experience and professional expertise to inspire you with her dynamic and interactive presentation. Her message will challenge her listener to consider abandoning their excuses and setting goals to live the life they imagine! Annie has many stories and life lessons she loves to share as she has journeyed through life as the middle child of 7 raised by a single mom. Annie is also a wife, mother, daughter, sister, business owner, volunteer, and friend. Her passion has come from her challenges, but today she lives an amazing life and encourages everyone she meets to live their best life starting today!