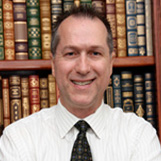 Ara Norwood
How to Grow Managers Into Leaders
Traveling From
California
X
Program Descriptions
Dimensions of Leadership: 6 Strategies that Foster Mega Results
How to Grow Managers into Leaders: Real-life Strategies You Can Implement Now
What Leaders Will Never Tell You: 4 Realities Executives Keep Under Wraps
Leadership and Moral Imperative: 10 Societal Trends That Help (or hurt) America
Tactical Probing: 8 Resourceful Questioning Tactics for Customers
Why Book Ara Norwood?


He enhances the learning process with multimedia, personal anecdotes, trivia, and information to make his presentation on life-long learning and leadership exciting and applicable.
He considers himself a life-long learner who gathers together critically important ideas involving leadership and growth, and shares those ideas in compelling ways to other life-long learners.
Ara Norwood is a professional speaker, seminar leader, teacher and student of leadership. He has consulted with organizations and institutions of all sizes including firms as diverse as Bertelsmann AG, Los Angeles Times, Nestle, Marriott, Varian, Syntex, and Kinko's.

His exposure to leadership theory began with his first job out of college when he was recruited by Stephen R. Covey, the author of the best-selling book, Seven Habits of Highly Effective People, to work in sales, management and training positions. He has trained hundreds of sales professionals, managers and executives in the sales process, negotiation skills, strategy and leadership.

Ara has been speaking professionally since 1987. A consummate professional with exacting standards, Ara believes that he owes it to his audiences to stay informed about the latest developments in the field of leadership theory and practice, hence his habit of reading 3 to 4 books per month. Ara is also a writer and has had several essays published in scholarly/ trade journals.